Nestled in the valley between two of Tallahassee's seven hills, winds a very large orange and green cement snake. It's intricately painted and fanged head rises high above Tallahassee's newest skate park, obviously poised to strike anyone who tries to say this just is an ordinary skate park.
Video created by Tabitha Weinstein, Article by Suzanne Smith
"I want to skate again."
When you watch Tallahassee's Razi Rwito ride her skateboard across the cement curves and angles of Tallahassee's newest skate park, you first notice the lift to her arms and shoulders as she defies the gravity of a rolling hill. And when you see the smile on her face bloom as she completes a run, you know she really loves to skateboard.
But it wasn't too long ago that she had given up skateboarding. "When I heard that the skate park was being built, I was like, Oh my gosh. Like, it's right in the heart of Tallahassee. And I want to skate again."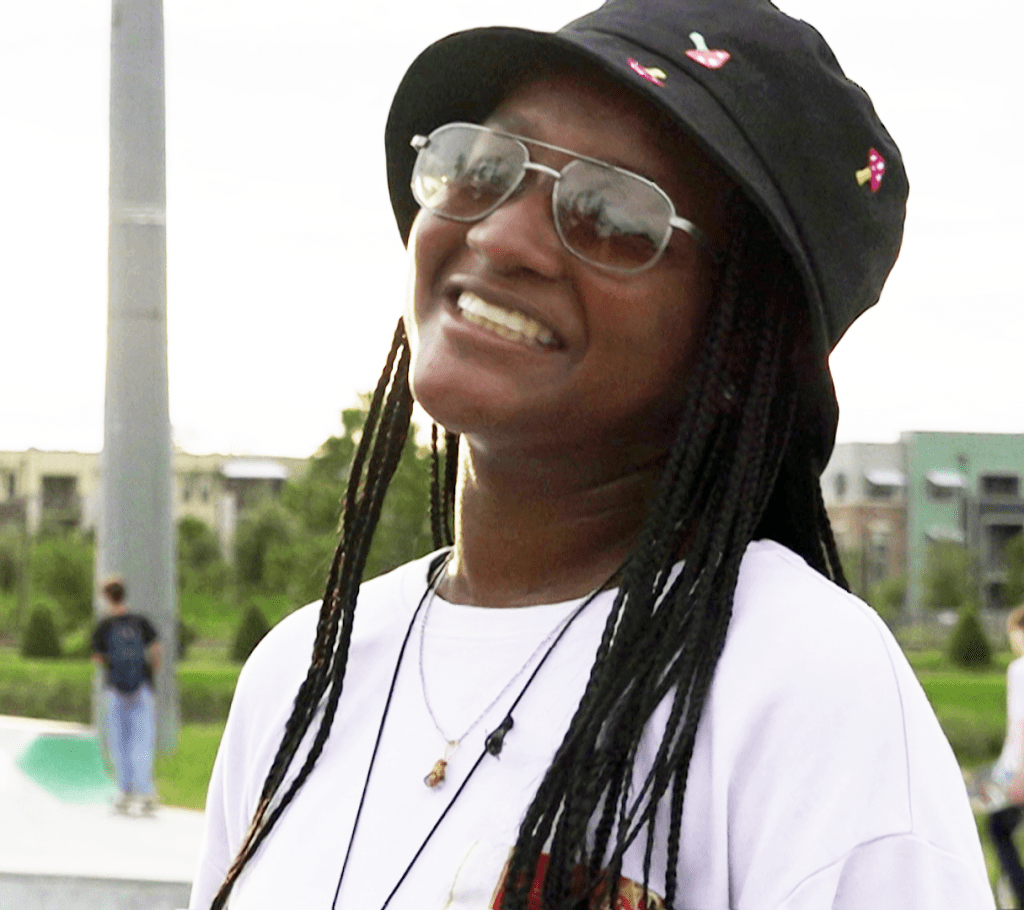 Rwito started skateboarding in middle school, but after a few years, took a break from the sport. Rwito did a one-eighty on the topic when she learned of the elements planned for the Skateable Art Park on FAMU Way in Tallahassee.
"Seeing all of the new developments, the bowl, the half-pipe, I was just like, I want to ride all of it,"
said Rwito. "And I felt like this one here, being in the heart of Tallahassee at Railroad Square, which is a beautiful, beautiful place to be and just walk around. It's just a really chill place. Great vibes, great people. So, yeah, the skate park is what inspired me to come back."
Getting on board with Skateboarding
Rwito is not alone in being inspired by the park located between Railroad Square Art Park and FAMU Way. Talking with Rwito and others at the park on a First Friday night at nearby Railroad Square, we were surrounded by skateboarders, cyclists, skaters, and watchers.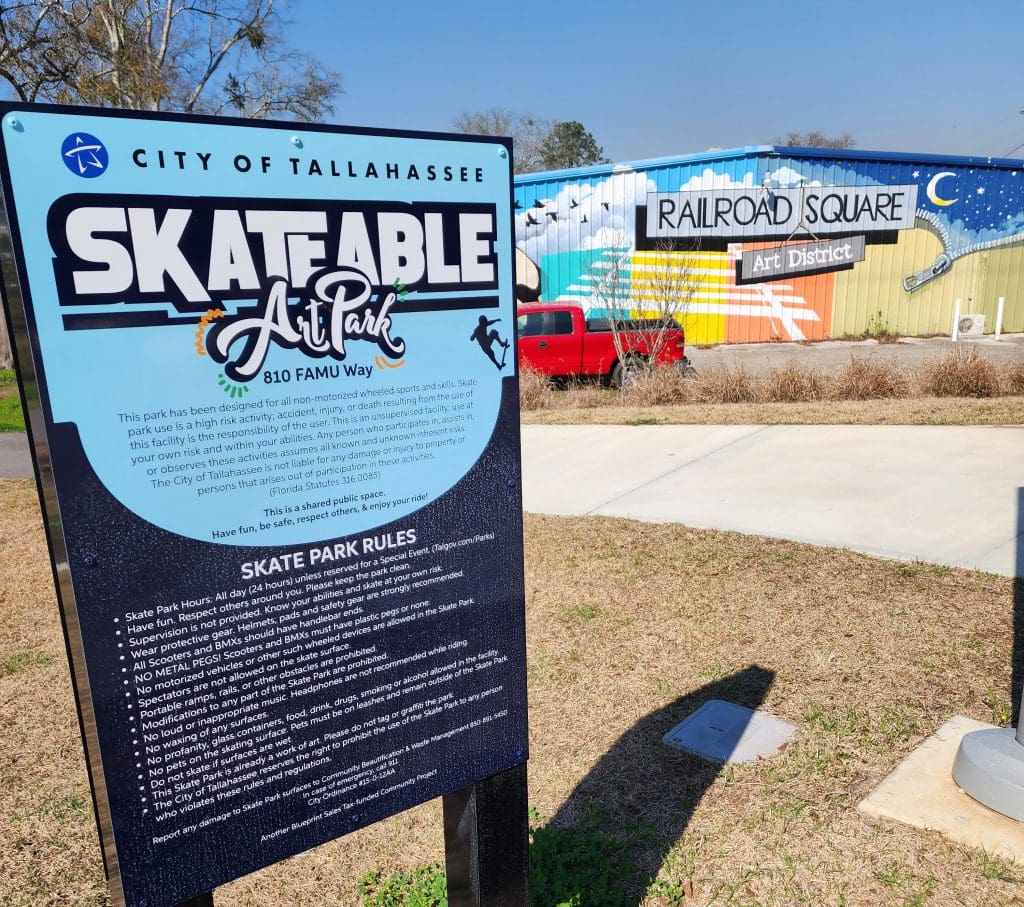 "You always see there's a lot of people from all ranging all ages," says park regular Sebastian Arcila. "Somedays, you get the older people, the older crew comes out. They have a little group going during the week. You get young kids, you get college kids, you get people who work who graduated recently. So you get to see a bunch of people every day, meet new people."
Fellow skater and skateboarder Ben Pogge agrees and says the location is a great draw too, "Definitely this park is actually in one of the best spots to have a park. It's right in front of various different locations where there's just so many different categories of people coming here. I've seen different ages and people coming here. Different people start picking up skating because of this park."
Roger Cain was the Blueprint Intergovernmental Agency project manager for the skate park during its creation. Cain says that encouraging skaters and others with a variety of skill levels was part of the purpose of the project. "The goals were to come up with a design that was scalable for all users, like people that are new to skateboarding. People are that are advanced, bicycle and roller blades, scooters or wheels. So the team did a fantastic job with that."
How the idea for the park began
Blueprint IA, Leon County, and the City of Tallahassee dedicated the Skateable Art Park in June of 2022, but the idea for the project came several years before, shortly after Blueprint IA completed construction on Cascades Park. Autumn Calder, Director of Blueprint IA, says that when Cascades Park first opened, skaters were using the Korean war memorial, as well as benches, and other unique architectural elements as unofficial skate equipment.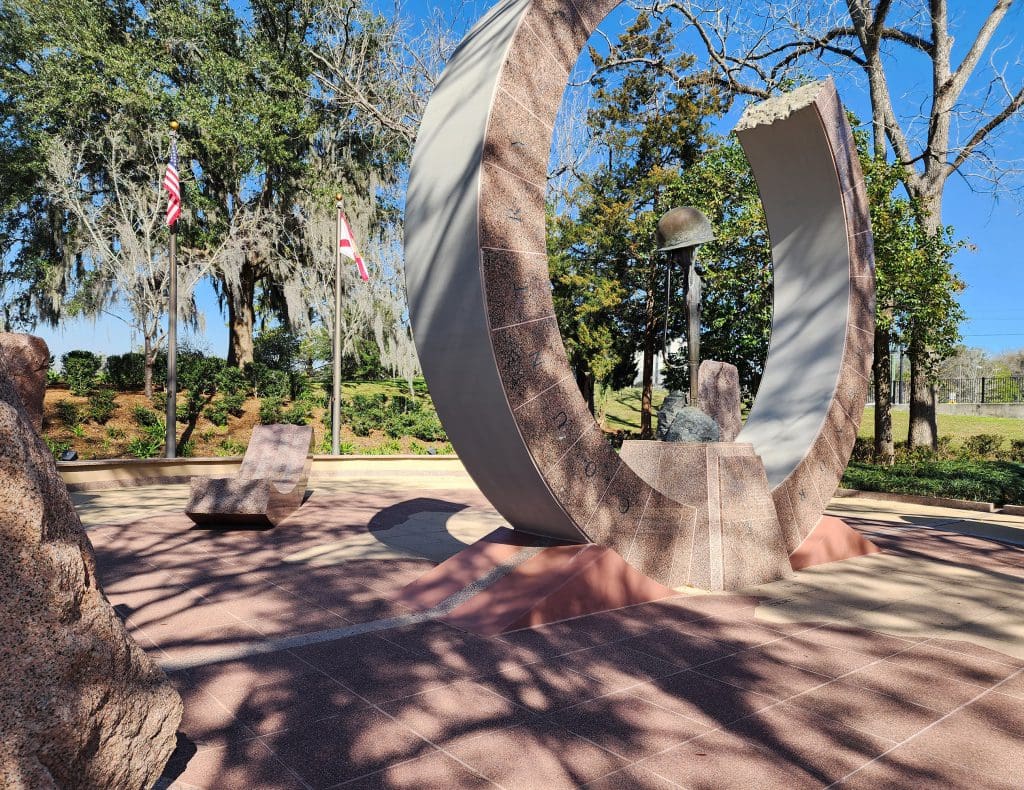 "One of our tasks at Blueprint was to put up some skate stops to get to keep people from skating on that furniture," says Calder. "But Roger had a background in skating and knew a lot of people in the skate community. And so he was like, well, maybe part of the problem is that people just don't have a safe place to skate in downtown Tallahassee."
Calder says they fleshed out the idea and it soon become part of the third segment of the Cascades Trail plan. "How do we create a space like that along Cascades Trail that people can skate on? And so, what you see in this park are a lot of the same skate features that people were not supposed to skate on in Cascades, like specifically the piece of the broken circle of life from the Korean War Memorial."
The Rattler run is born
Calder and Cain worked with Team Pain Skate Parks on the design. But there was another goal for the site that needed to be included. Along with the traditional and unique skate park elements, the venue also combines art into the project. In addition to murals, the centerpiece of the design is a 225-foot sculpture/snake run depicting a colorful Florida A & M rattler that is poised to strike. With FAMU within walking (and skateboarding) distance of the park, the idea for the snake run was an early and easy decision.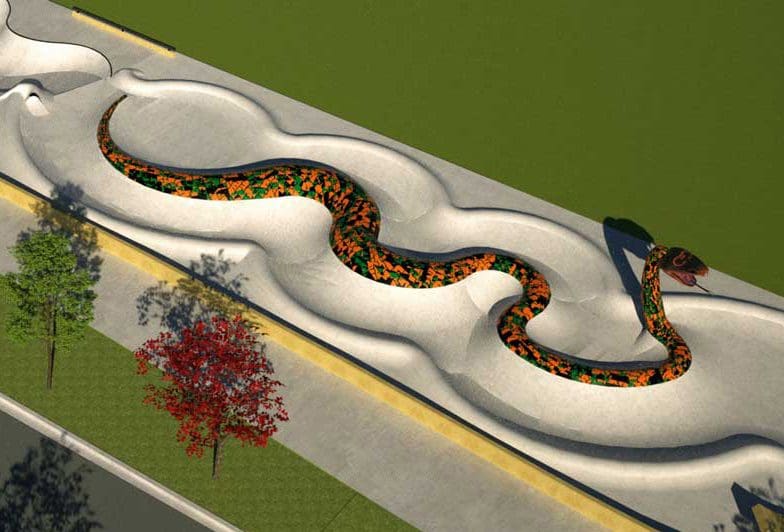 "Well, we kind of wrote it into the advertisement," says Cain of the bid process. He says Team Pain's proposal captured the spirit of what they wanted. "They had the whole thing kind of already laid out in design and a 3D sketch model, and it pretty much emulated exactly what we wrote on paper. And it was just, they just nailed it."
Calder agreed. "When we first saw that idea of having the snake head at the entrance, we were like, oh, we want that. Yeah, that is so cool."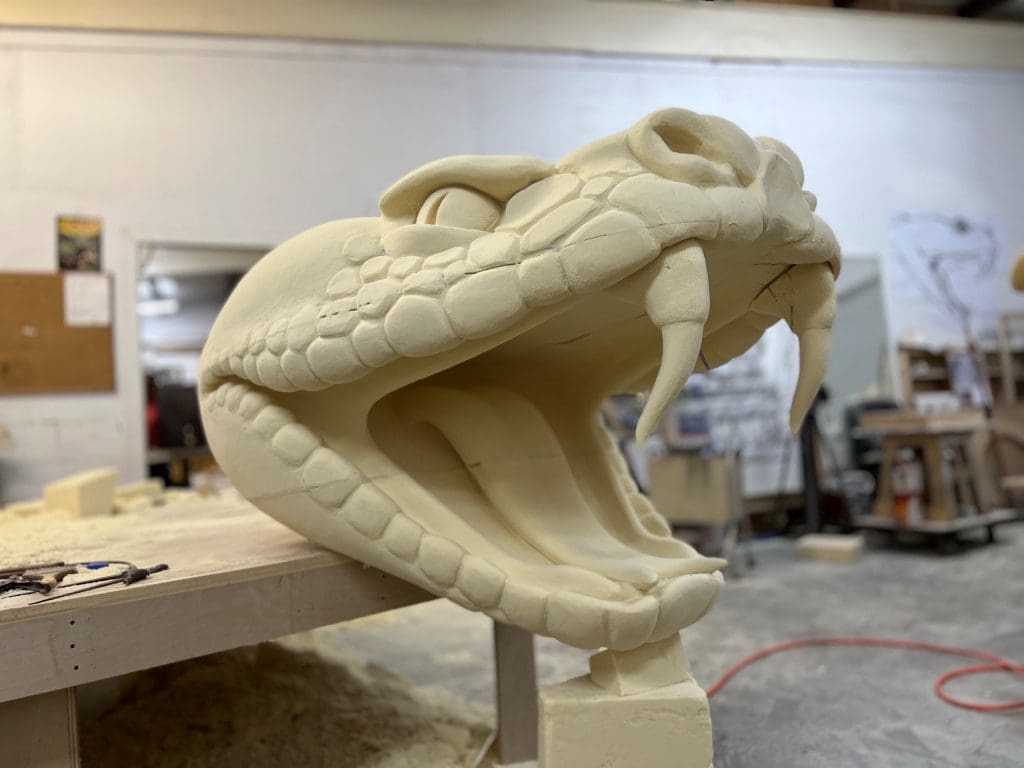 In the end, the Skateable Art Park and the nearby Coal Chute Pond Trail project totaled $2.8 million of the penny-tax money allocated to Blueprint IA to build infrastructure in the community. The upkeep of the park and the trail will be handled by the City of Tallahassee.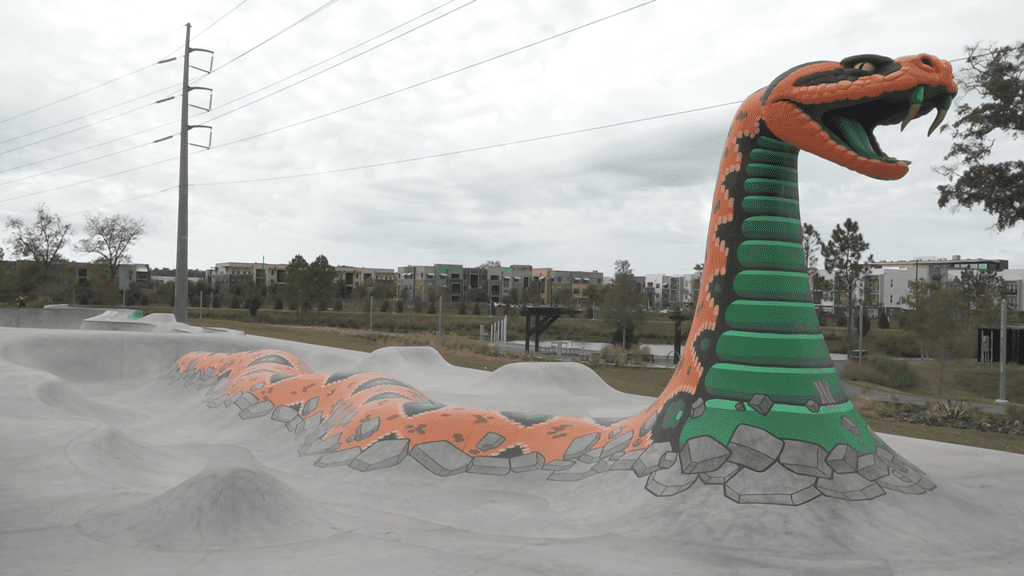 The beginning of building a community
Skater Razi Rwito says she is looking forward to seeing how the skating community continues to grow at the Skateable Art Park on FAMU Way. "You've got young folks and old folks all skating because they love skating and encouraging one another. And I think that's the that's a really big thing about skating is making sure that you're encouraging one another and not putting someone down because of their ability."
Rwito continues, "We're all here to learn. So that's really what skating should be learning from other people. So skate more, bike, scooter. Just get on a board. It's the best feeling that you can ever experience"