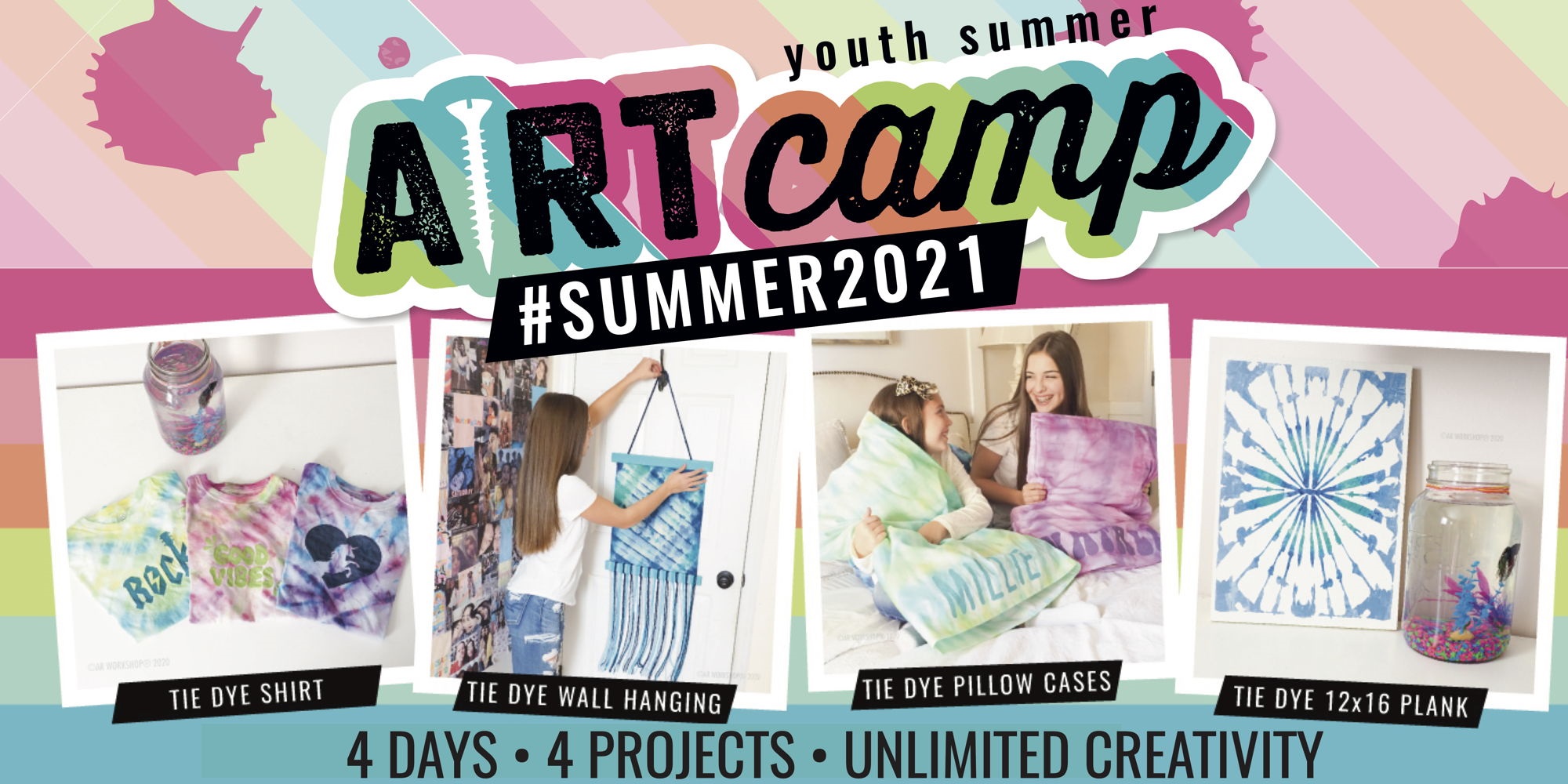 4 Day Summer Camp Morning Session – Tie Dye Week!!
This morning session camp is $195 per registrant, and runs from Monday-Thursday from 9:00 am-12:00 pm each day. Our camps are designed for girls and boys, ages 7-14. Kids will create 4 DIY youth tie dye projects over the course of the camp! Participants will be able to customize and choose their project designs and paint colors from our decor line of paints! 
We also offer an afternoon session from 1:00 pm-4:00 pm June 21-June 24th and an optional Friday half-day camp June 25th from 9:00 am-12:00 pm. Check our calendar to register!
This Week's Summer ARt Camp Projects will include:
Project 1: Tie Dye Shirt
Project 2: Tie Dye Canvas Wall Hanging
Project 3: Personalized Tie Dye Pillow Case
Project 4: Tie Dye 12×16 Plank Sign
https://www.eventvesta.com/events/4189