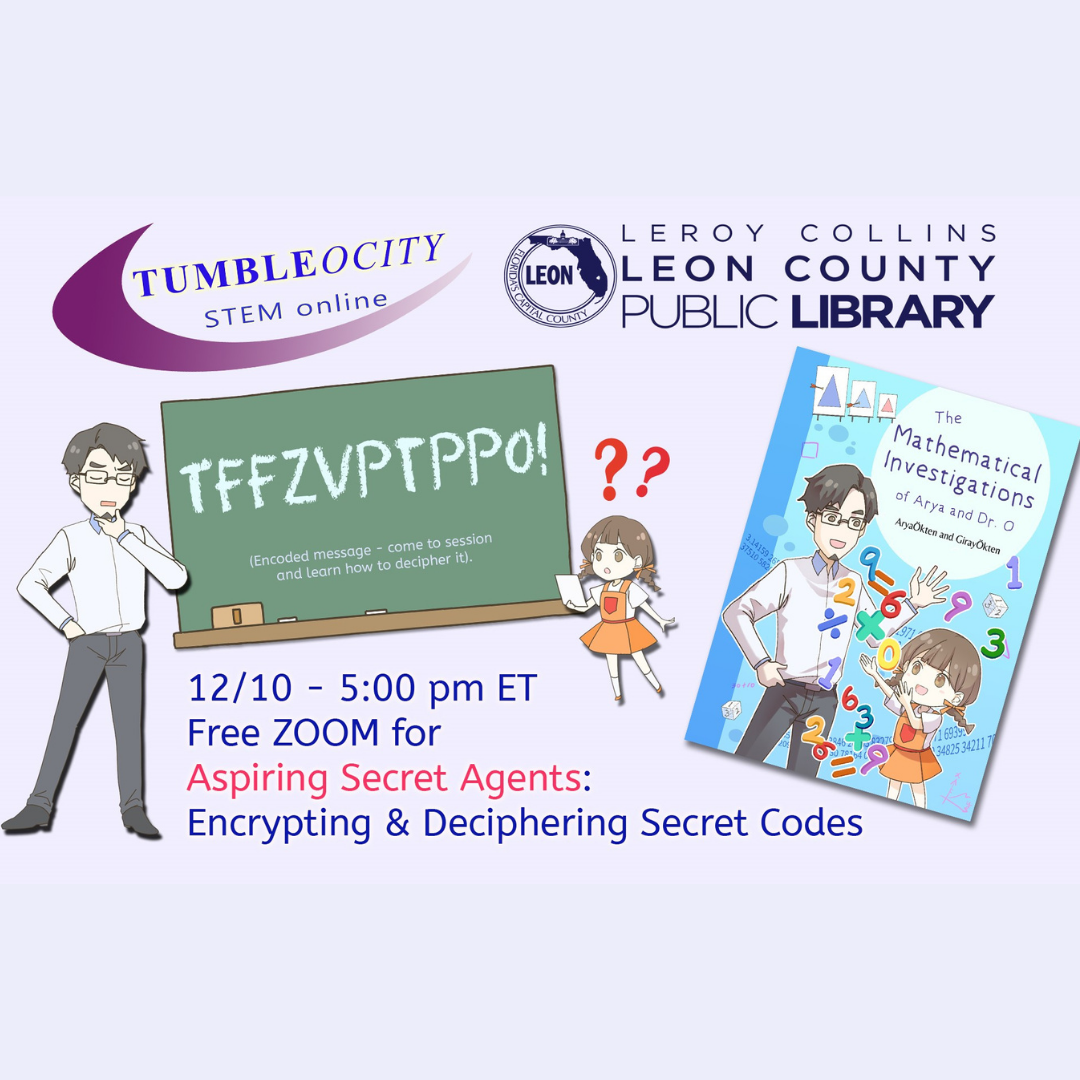 Aspiring Secret Agents: Encrypting & Deciphering Secret Codes
Local authors, Arya Ökten and Giray Ökten, will introduce aspiring secret agents to the fun in mathematical conundrums. Secret agents will learn how to create and decipher secret codes using the tools created by Julius Caesar.
You will learn:
-Where it all began and why
-How secret codes work
-How to both encrypt and decipher codes
This father/daughter duo is committed to making advanced mathematical concepts fun, engaging, and educational. Operations? Prime Numbers? Secret Codes?
-Do you want to protect secret information?
-Need to pass an encrypted message to a fellow secret agent?
-Just send private messages to your friends?
-Put on your best secret agent outfit, grab your spy kit, and get
ready for a fun time!
-You will receive your own decoding tool to use in the session when
you register.
This digital program is being offered in partnership with Tumblehome Books.
Recommended for ages 9 +
Register for the Zoom link here:
https://tumblehomebooks.org/sign-up-page-for-zoom-for-aspiring-secret-agents-encrypting-deciphering-secret-codes-12-10-5pm-et-free/