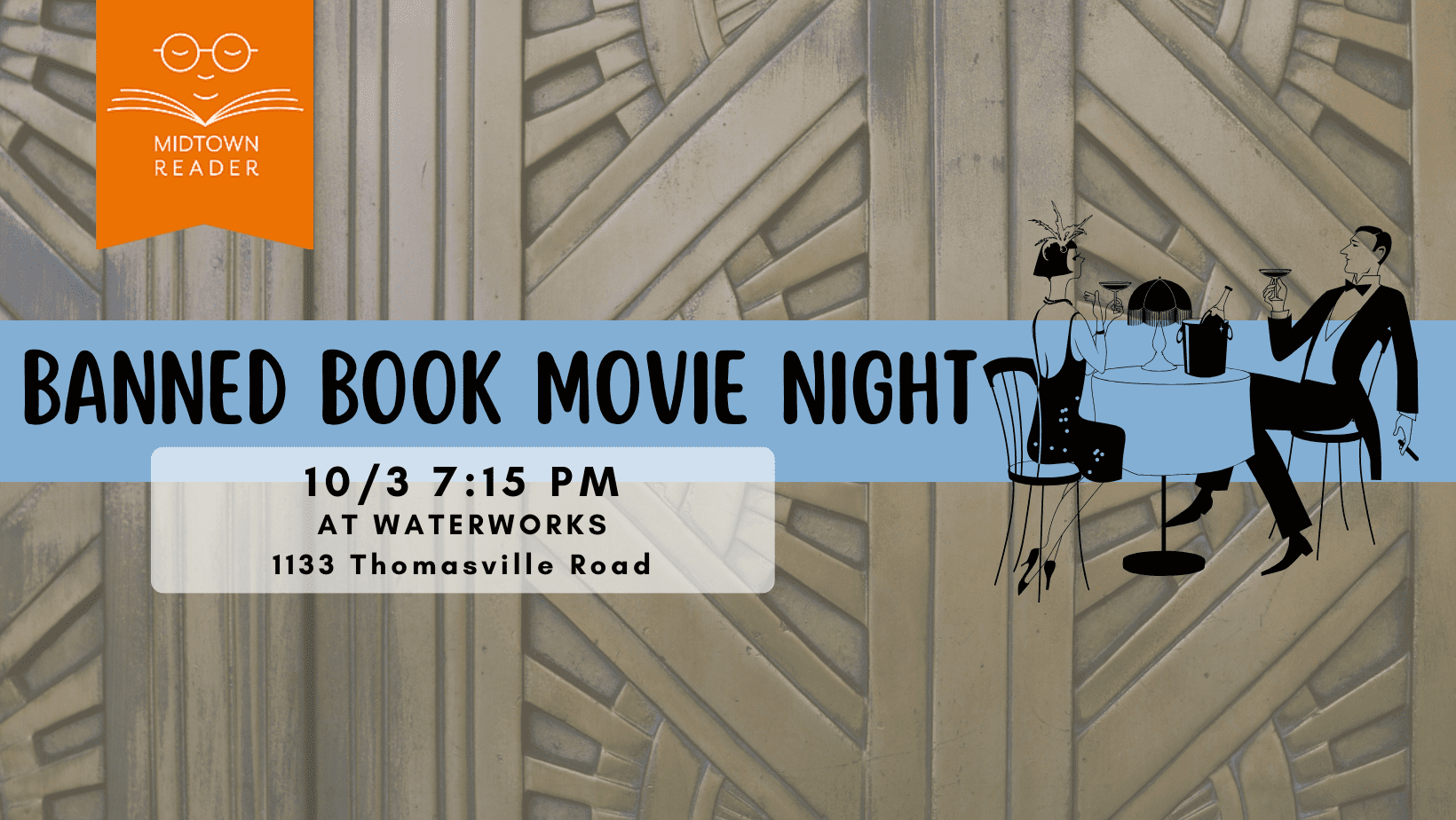 Banned Book Movie Night
Join Midtown Reader and Waterworks for a night of cinema! 
Step into the world of the Roaring Twenties as we screen the timeless classic The Great Gatsby. Whether you're a longtime fan of Fitzgerald's masterpiece or a newcomer to the story of Jay Gatsby and Daisy Buchanan, this event is sure to captivate you.
Our neighbors at Waterworks will be screening the movie, and have food and drinks available for purchase.
They will even be making a special drink, the Beautiful Fool, which is a lovely and ethereal gin-based drink!
The movie will start at 7:30, so be sure to arrive early to grab a seat, food, and drinks. We look forward to seeing you there for a night of literature, film, and fun!