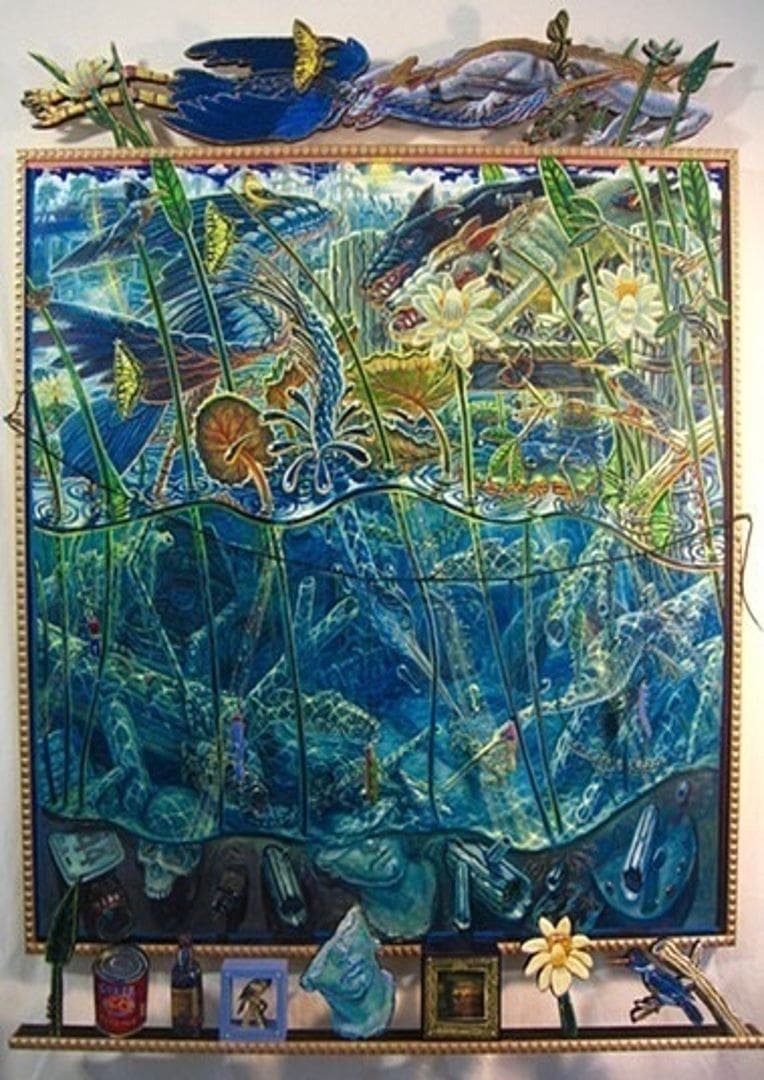 "Beyond the Lost Garden" by Mark Messersmith
Please visit one more art opening at Venvi Art Gallery, 8th October 2023 5-8PM to view the stunning paintings by Mark Messersmith!
His solo exhibit will run from September 1st to October 27th, visitors are welcome to take their time to explore the dense, tangled, and enchanting scenes depicted by Mark Messersmith.
With electrifying compositions mediating the beauty, chaos, and tragedy that exists in our modern environments while technological advancements have made human life more convenient and comfortable. Messersmith depicts how the natural landscape and its inhabitants are too often violated and left to deal with the consequences we created for them and in return, for ourselves as well. He expands by stating how "[his] work is really about our relationship to all other living creatures at this precarious moment, a place midway between hope and despair".
See these paintings for yourself and decide what your relationship with the natural world will be. The gallery will gladly welcome you during our business hours Wednesday through Sunday from 12:30PM to 5:30PM!
URL:
Website: https://go.evvnt.com/1985279-0?pid=10461
Category: Arts | Visual Arts | Galleries / Art
Date and Time: Friday October 06, 2023 at 5:00 pm to 8:00 pm
Venue details: Venvi Art Gallery, 2901 East Park Avenue, Tallahassee, Florida, 32301, United States