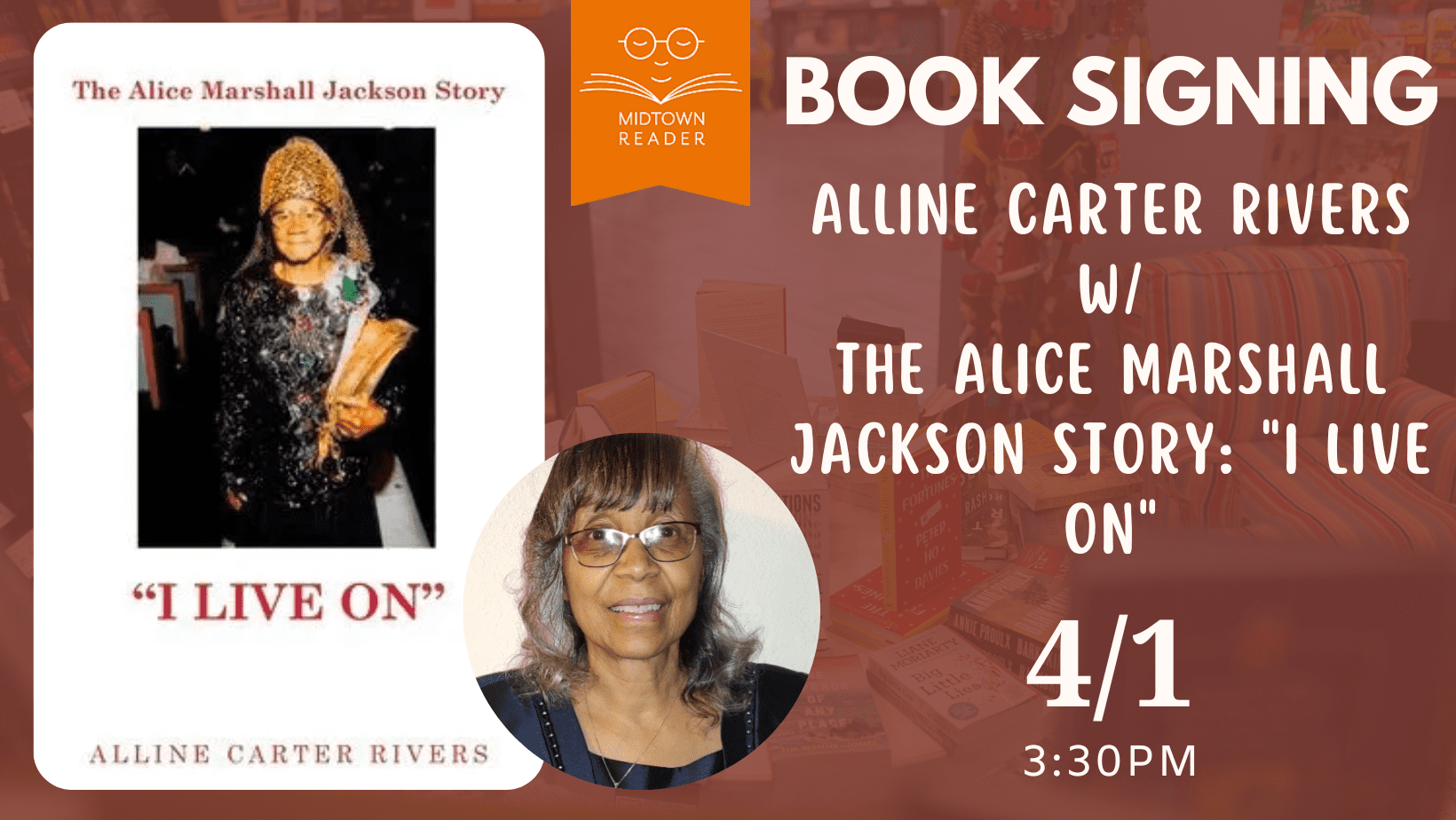 Book Signing: Alline Carter Rivers w/ The Alice Marshall Jackson Story: "I Live On"
Stop by and get your copy of The Alice Marshall Jackson Story: "I Live On" signed by author Alline Carter Rivers!
About the book:
Mother Alice Jackson (1908-2005) was a pioneer in the field of women's ministry, a gifted pastor, and a traveling evangelist who tirelessly worked to build churches throughout the state of Florida and the East Coast of the United States.
In an inspirational biography, this book shares a fascinating glimpse into Mother Alice Marshall Jackson's life journey to become a true woman of God who relied on her astonishing faith, endurance, and determination to influence the church, the community, and her family. This book will reveal how she endured challenges and tragedies that included: a marriage at an early age; the death of family members including her husband and children; the destruction of her home and church by fire; the loss of her life savings; as well as the prejudicial treatment she endured. This book, The Alice Marshall Jackson Story, also includes reflections on Mother Jackson's life from those who knew her, along with tributes to her spiritual leadership, words of thanks and appreciation, and never-before-revealed family secrets. Through her story, readers will be reminded that their lives are arranged by God and the relationships they create serve a greater purpose than they realize.
About the author:
Alline Carter Rivers is a music educator, wife, proud mother of two, Shango and Kahliah, and grandmother of six beautiful grandchildren. Alline Rivers' prior occupation included being a music teacher for 39 years in the Florida public school system and a private piano instructor. Although retired from the school system, she continues teaching private piano lessons, which she has done for over 45 years. Alline also works in her church as a pianist and director of the youth choir.