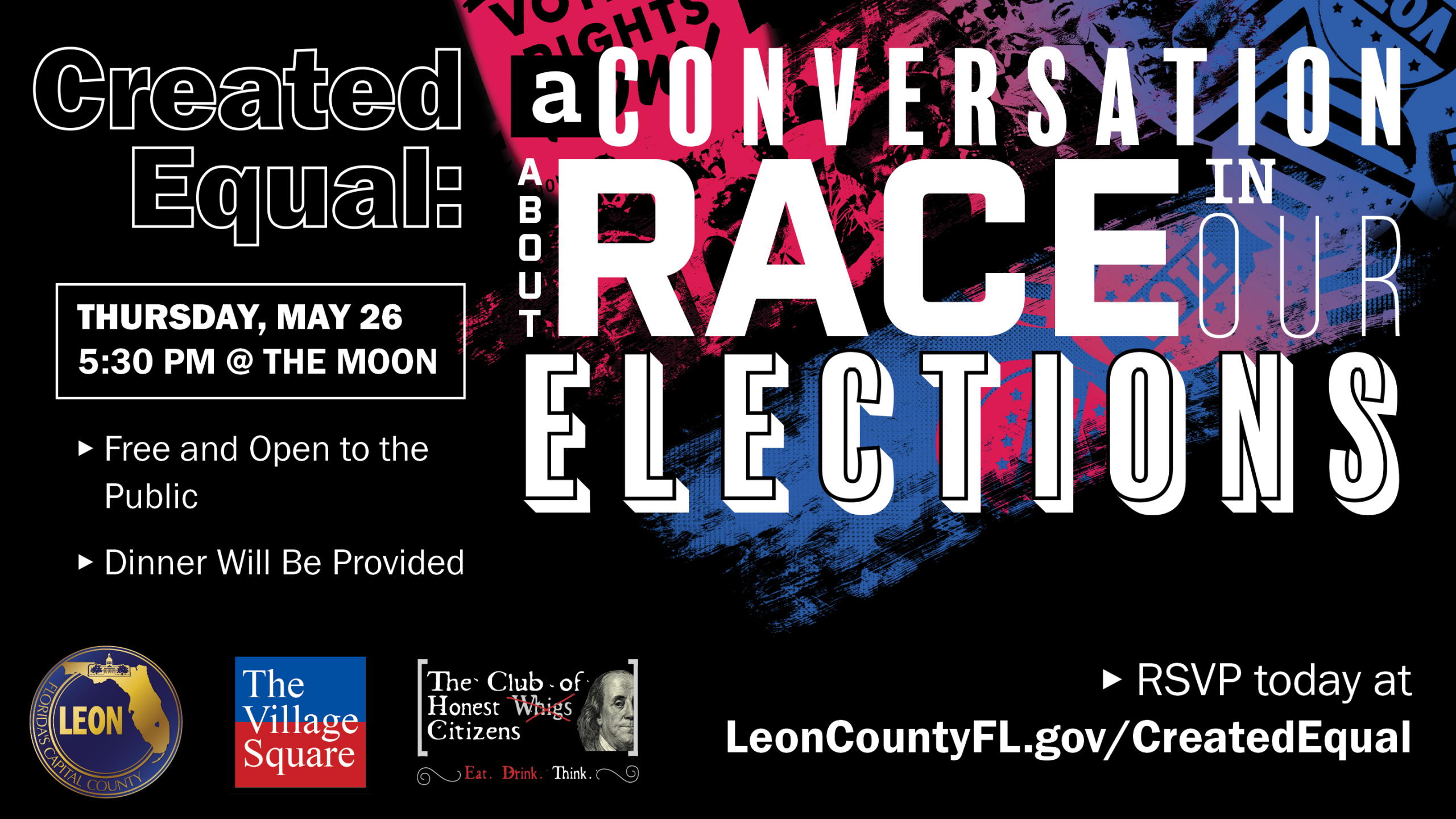 Created Equal – A Conversation about Race in Our Elections
Join a conversation that examines how national and statewide perspectives on voting access and security impact our local community. This important annual program is hosted by The Village Square and Leon County Government.
As a cornerstone of American Democracy, there is a fundamental link between trust in election infrastructure and equal access to the ballot box. In recent years, more than 400 voter security bills have been introduced in 48 states. Yet according to experts, measures such as strict voter ID laws, restricted registration, and narrowed voting times disproportionately impact people of color, students, the elderly, and people with disabilities.   
Are elections fair and secure for everyone? Should we be doing more?
This year's Created Equal program will address these questions by connecting academic experts, community members and advocates to look at voter security and the right for all people to vote. The discussion will encourage residents to advocate for voter engagement among family, friends, and within our community.
Join the discussion at the 7th Annual Created Equal on Thursday, May 26 at The Moon, 1105 E Lafayette St. Pizza, salad, and drinks will be provided at 5:30 p.m. The panel discussion will begin at 6 p.m., followed by table conversations among attendees. Register to reserve your free seat at www.LeonCountyFL.gov/CreatedEqual 
Created Equal is part of the award-winning series The Club of Honest Citizens, a partnership with Leon County Government and The Village Square.