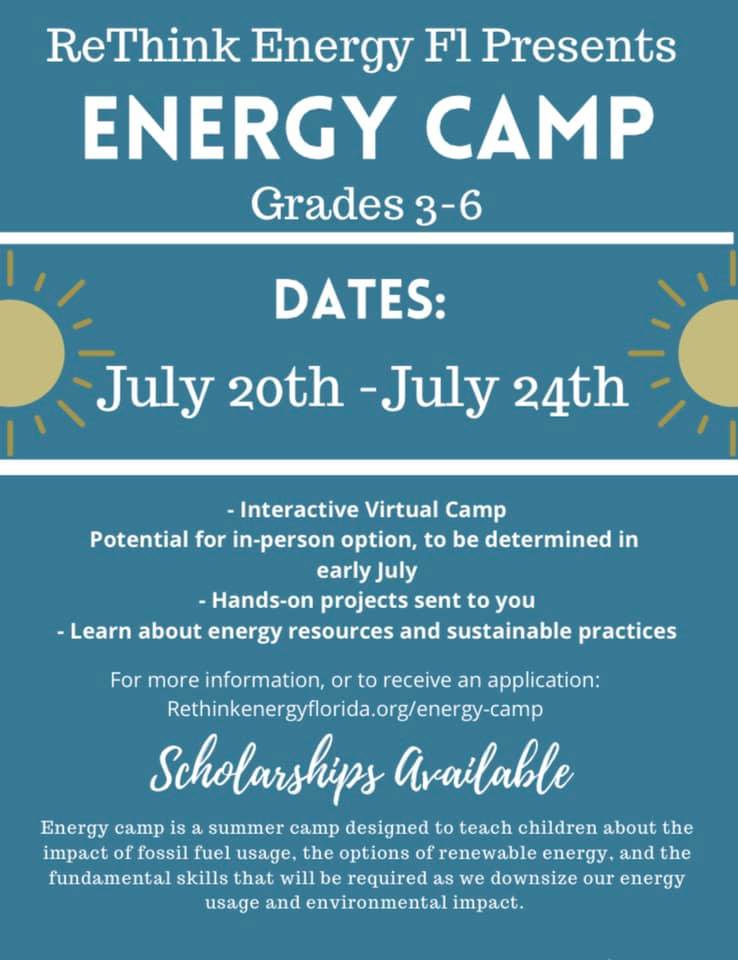 Energy Camp
ReThink Energy will be hosting Energy Camp starting July 20th-24th.
This year, we'll hold one week of camp, July 20-24, offering a virtual option and an in-person option if possible. We will make the call as to whether it is just virtual or offering both by July 6, based on not just a flattened curve, but a significantly sloped downward curve. If we offer both, parents will have the option to choose virtual or in-person by July 9.
Supplies will be shipped to the youth in virtual camp, the week before camp. This is a donation-based summer camp. 
For more information, or to receive an application, visit: https://www.rethinkenergyflorida.org/energy-camp/