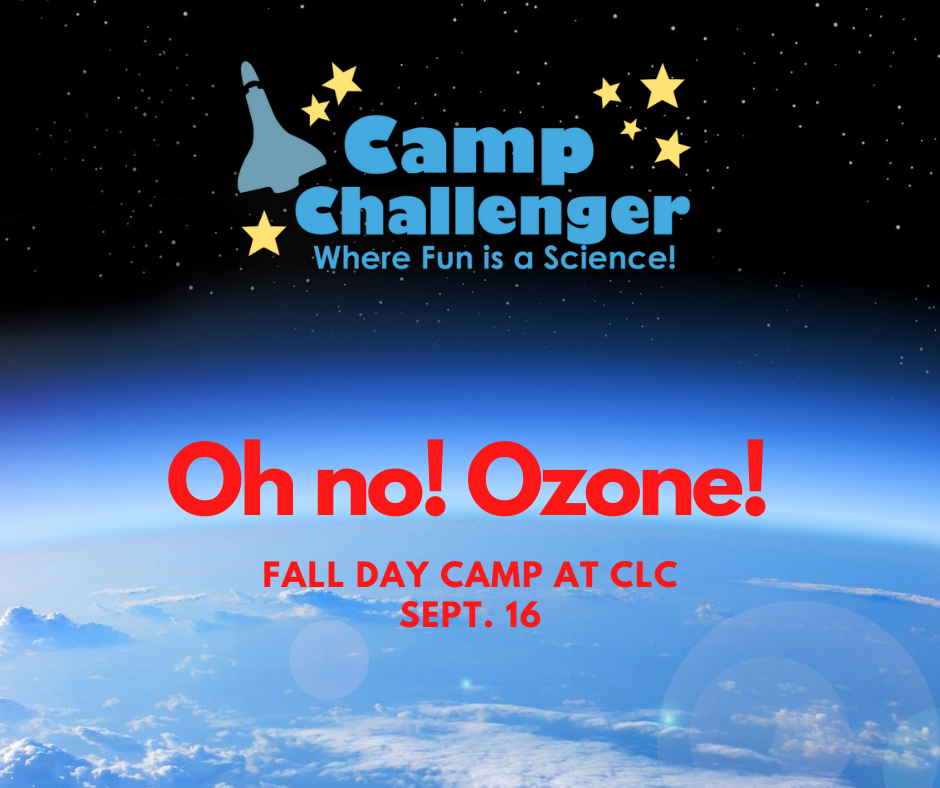 Fall Day Camp at Challenger Learning Center
September 16, 2021: Oh No! Ozone! 
Celebrate International Day for the Preservation of the Ozone Layer at Camp Challenger! K-5th grade appropriate activities may include: building ozone molecules with gumdrops, making sun catchers, testing the air for pollution, creating 3D models of the environment, designing and creating solar powered inventions, fly a simulated space mission in the Space Mission Simulator to track hurricanes and study the ozone layer.