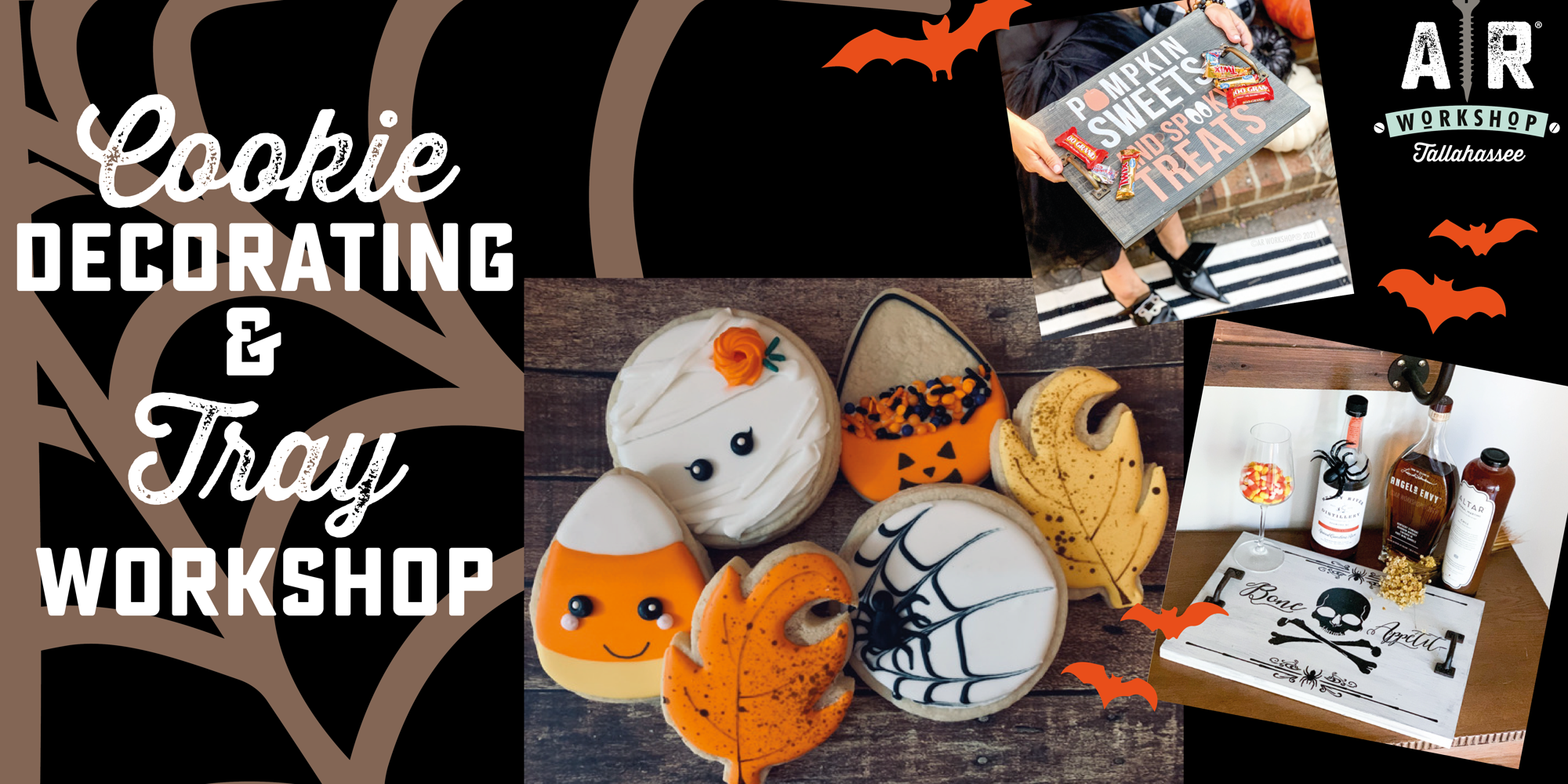 Fall/Halloween Cookie Decorating and DIY Cookie Tray Workshop
This event will start with learning the basics of cookie decorating from Megan at Tiniest Empire. This introductory course in cookie decorating will cover preparing royal icing (recipes for royal icing and cookie dough will be provided), and three different decorating techniques. Students will learn how to flood cookies to make a flawless finish, "wet on wet" marbling, and basic piping skills (leaves and lines). We will provide examples for students, but we hope everyone will let their creative side free!   The fun continues with a DIY workshop to make an entertaining staple- a serving tray! 
Choose from several different sizes and types of trays perfect for displaying your holiday goodies!  Customize your Lazy Susan or Pedestal Tray with your choice of (non-toxic!) stain and designer paint colors. Each participant will take home a DIY project, 6 decorated cookies and some sweet knowledge on this tasty skill!  Registration fee includes your DIY project and all cookie decorating materials, instruction and 6 cookies. 
Save $5 by using code: EVENT5 at checkout! 
**Dress up in your Halloween Costume and receive a $10 voucher for DIY to Go!Save $5 when you use code: EVENT5 at checkout!
BYO wine or beer to sip and enjoy during the workshop.
PLEASE NOTE: You will be able to choose your yarn colors when you arrive for your workshop. We offer a selection of neutral colors (i.e gray, cream, and tan) along with a few other color choices. Colors may be limited and are available on a first come, first serve basis.