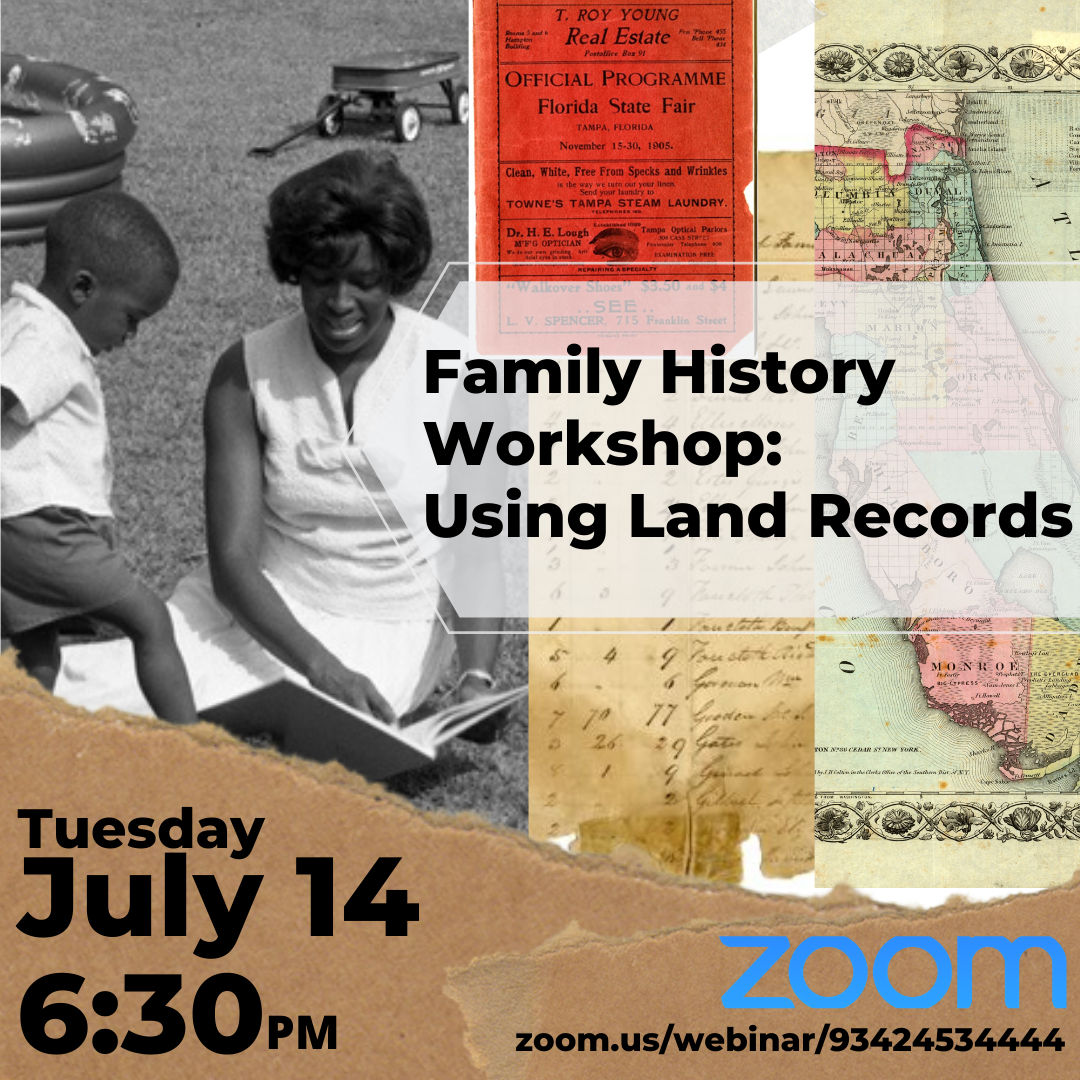 Family History Workshop: Using Land Records
Who was the first person to purchase the land where you live? Where did your ancestors own property? Who were their neighbors? What is there now?
The answers to these questions can usually be found online with a little digging.
Join Dr. Josh Goodman from the State Archives of Florida for a tutorial on how to use state and federal land records to learn more about the property you and your ancestors have owned over the years.
This event will be held through Zoom. For the Zoom link, please visit our website.