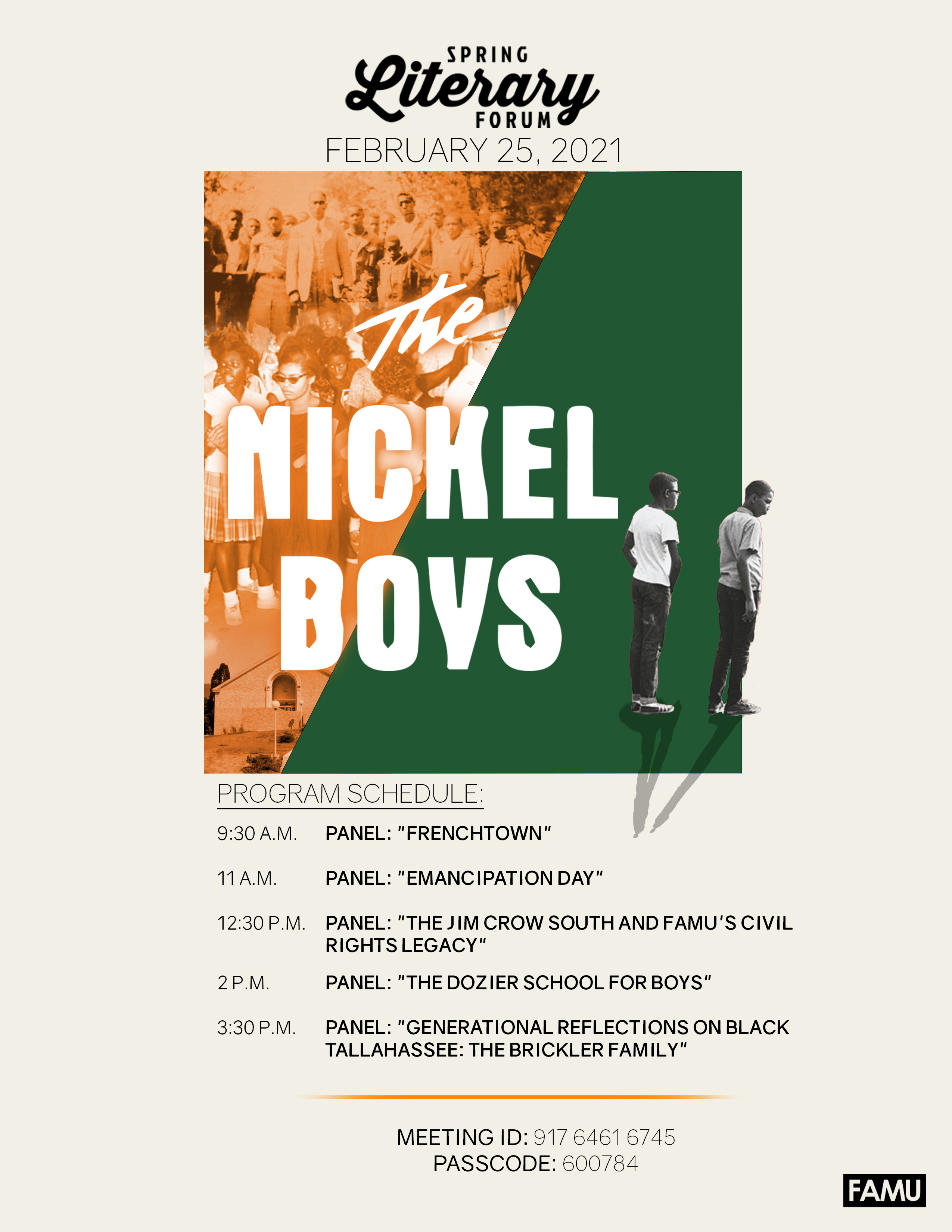 FAMU's 13th Annual Spring Literary Forum: "Elwood's World: Colson Whitehead's The Nickel Boys"
This year, Florida A&M University's 13th Annual Spring Literary Forum places The Nickel Boys, an award-winning novel (Pulitzer Prize 2020) by Colson Whitehead, at the center of our discussions on literature and culture. In The Nickel Boys, Tallahassee and a site that resembles the Dozier School for Boys in Marianna are the novel's primary settings. The novel's protagonist, Elwood Curtis, is a bright, idealistic teenager who resides in Tallahassee's Frenchtown in the 1960s.
Our speakers—scholars, Tallahassee residents, and other guests—will engage in thought-provoking conversations about Elwood's world in Jim Crow Tallahassee: Emancipation Day, Frenchtown, FAMU's civil rights legacy, and the Dozier School for Boys. We also are proud to announce a gathering of three generations of the Brickler Family as they share their memories about Black Tallahassee during the event's final session.  
Join us for a day of enlightening remembrances from people who lived and experienced some of the events noted in Whitehead's stirring novel about class, race, redemption, and the loss of innocence in the Jim Crow South.