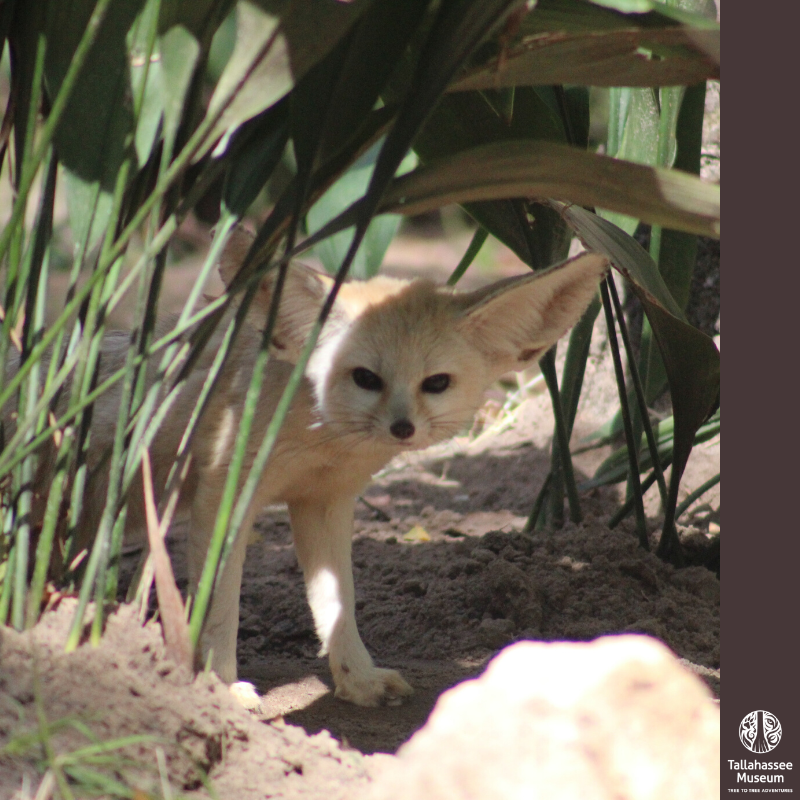 FENNEC FOXES AT THE TALLAHASSEE MUSEUM!
The Tallahassee Museum's 2020 Spring Guest Animal Exhibit opens Friday, March 13th, and features seven Fennec foxes.
Twice per year, the Museum's Guest Animal Exhibit hosts exotic wildlife from around the world, so our community has an opportunity to explore and educate themselves about the differences and similarities between our current guests and our displays of native animals.
Native to the arid regions of North Africa throughout the Sahara, the Fennec foxes are on loan from Zooville USA in Plant City, FL. 
They are the smallest Canid species with the largest ears. Fennec Foxes weigh an average of three pounds, with ears up to six inches long, and one-third of their body weight. 
Adults$12.00
Seniors (65+)$11.50
College Students (w/I.D.)$11.50
Children (4-15)$9.00
Children (3 and under)Free (with family)
Members Free
Group Admission Rates (Groups of 20 or more)Adults$10.50
Children (15 and under)$8.50