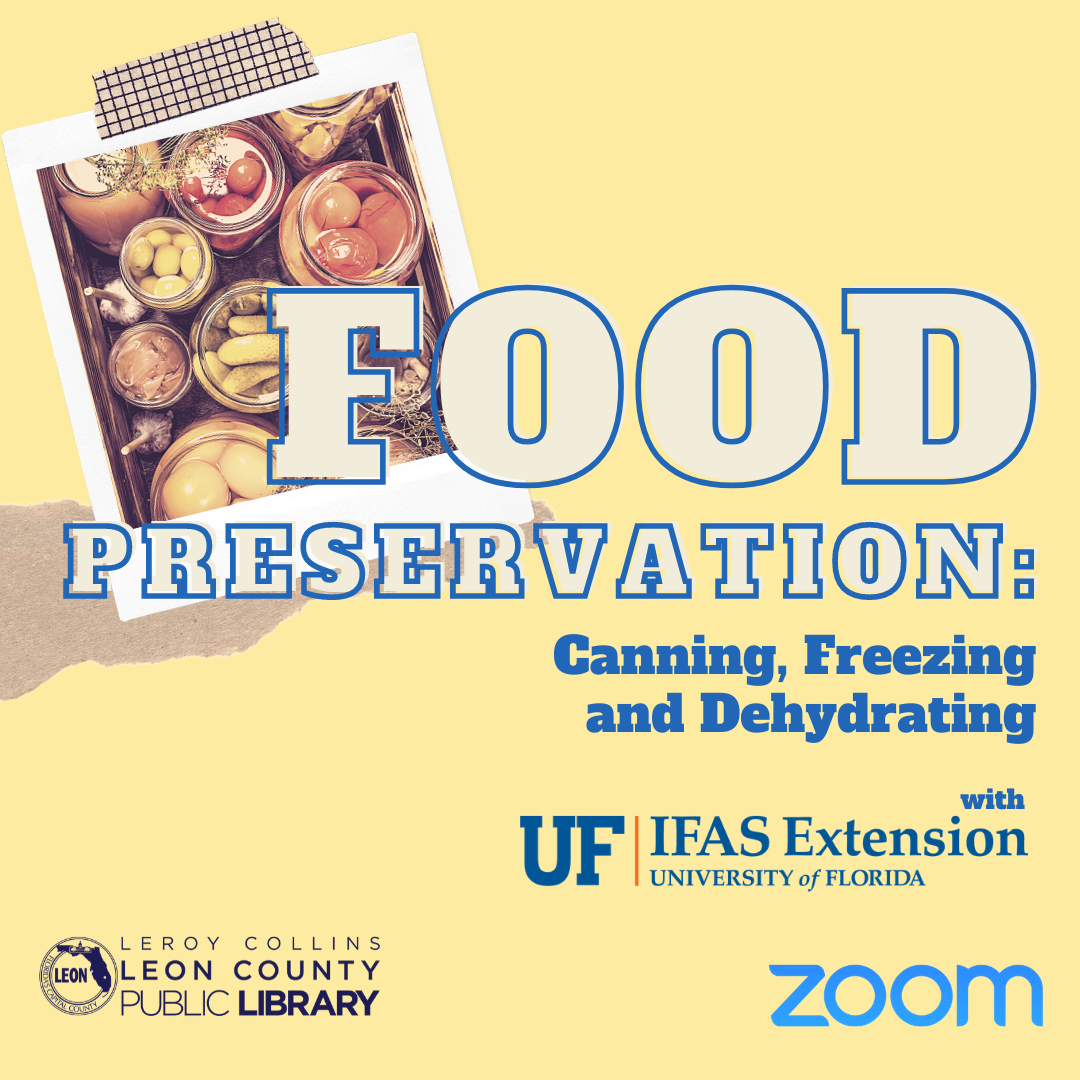 Food Preservation: Canning, Freezing and Dehydrating
Join Heidi Copeland and Samantha Kennedy from the UF/IFAS office for a look at food preparation techniques, including canning, freezing and dehydrating through Zoom.
Once all of your fruits and vegetables are in, what are you going to do with them? The LeRoy Collins Leon County Library System is proud to present a Zoom Webinar about food preservation, from the experts at the UF/IFAS Extension office.
Heidi Copeland and Samantha Kennedy will give an informative talk and demonstration of the ins and outs of keeping a little bit of the taste of summer handy for the coming months.
For the Zoom link, please visit our website.