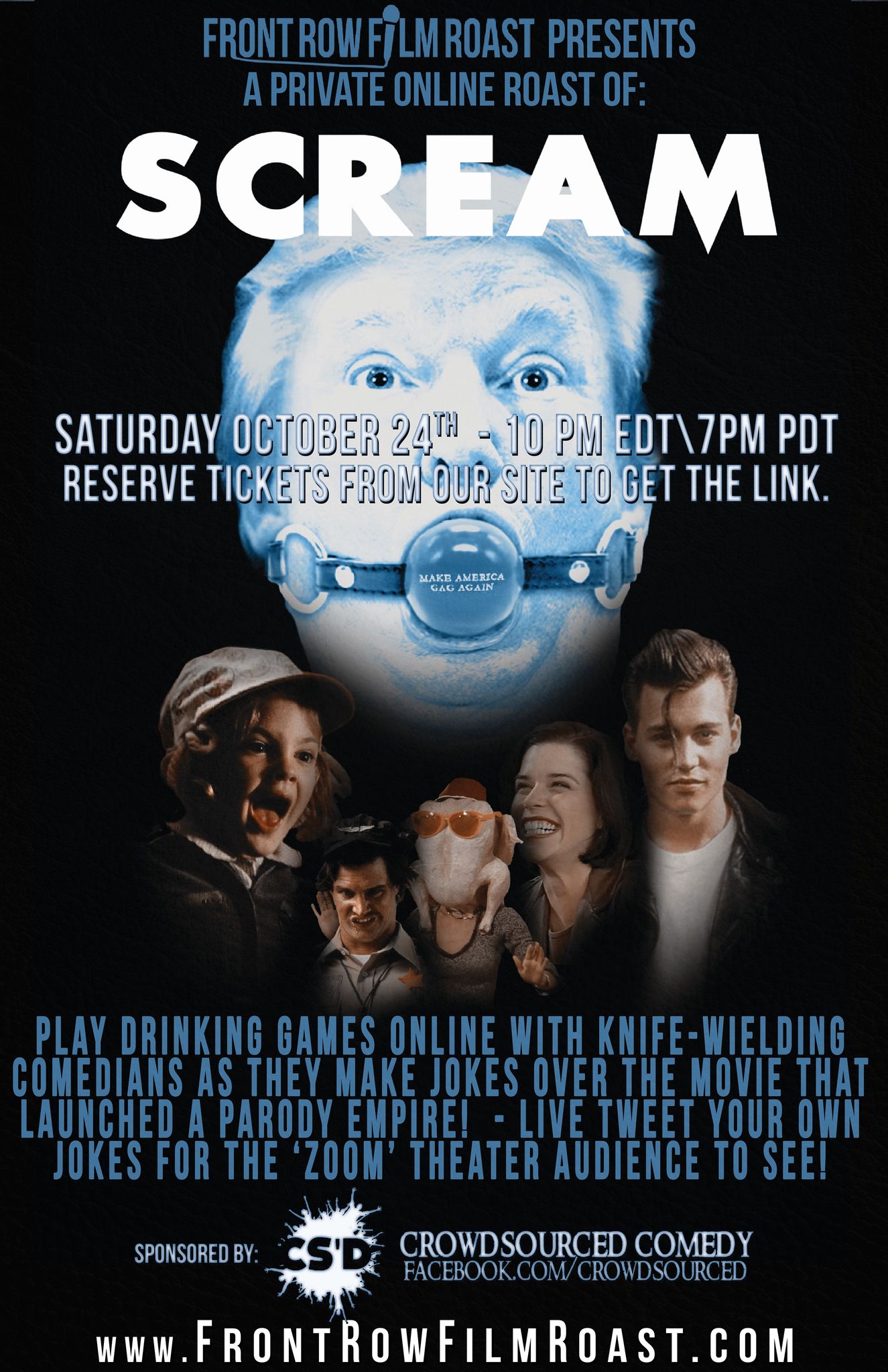 Free Online Roast of Scream
We will be roasting 'SCREAM' for FREE online and you are invited! The roast will be aired over a Vimeo stream at 7pm Pacific.
Play drinking games online with knife-wielding comedians, as they make jokes over the movie that launched a parody empire. Live chat your own jokes for the comedians and 'theatre' audience to see the best ones will be read aloud!
***WEAR YOUR COSTUMES and send us a pic for prizes (details at showtime, but we will try to share all of the pics at intermission so the audience can see your costume