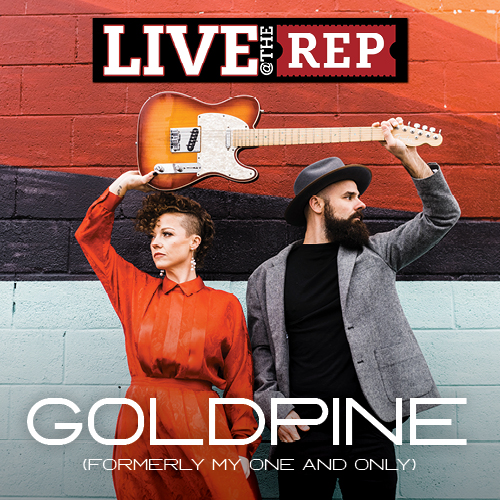 Goldpine LIVE@TheREP
Goldpine (Formerly My One and Only) is back at The REP Theatre to kick off the fall LIVE@TheREP Concert Series on Saturday, October 8th at 7:30 pm!
Goldpine (formerly called "My One and Only') was built by married couple Benjamin and Kassie Wilson. From festivals like 30ASWF and Bristol Rhythm & Roots Reunion to listening rooms throughout the United States, Goldpine has been offering their own brand of raw Americana to audiences large and small. Finalists in the Kerrville Folk Fest 2021 New Folk Competition, the duo's bold harmonies are clearly a channel for their highly charged songwriting. Exposing the pains of severed relationships and unearthing the pursuits of love and purpose, Goldpine is cathartic, moody, raucous, and relevant, all wrapped into one. Goldpine's debut album will be available in mid-2022.
Tickets are $40 and $32 for REP Members. Visit
LoveTheREP.com
for tickets and more information.