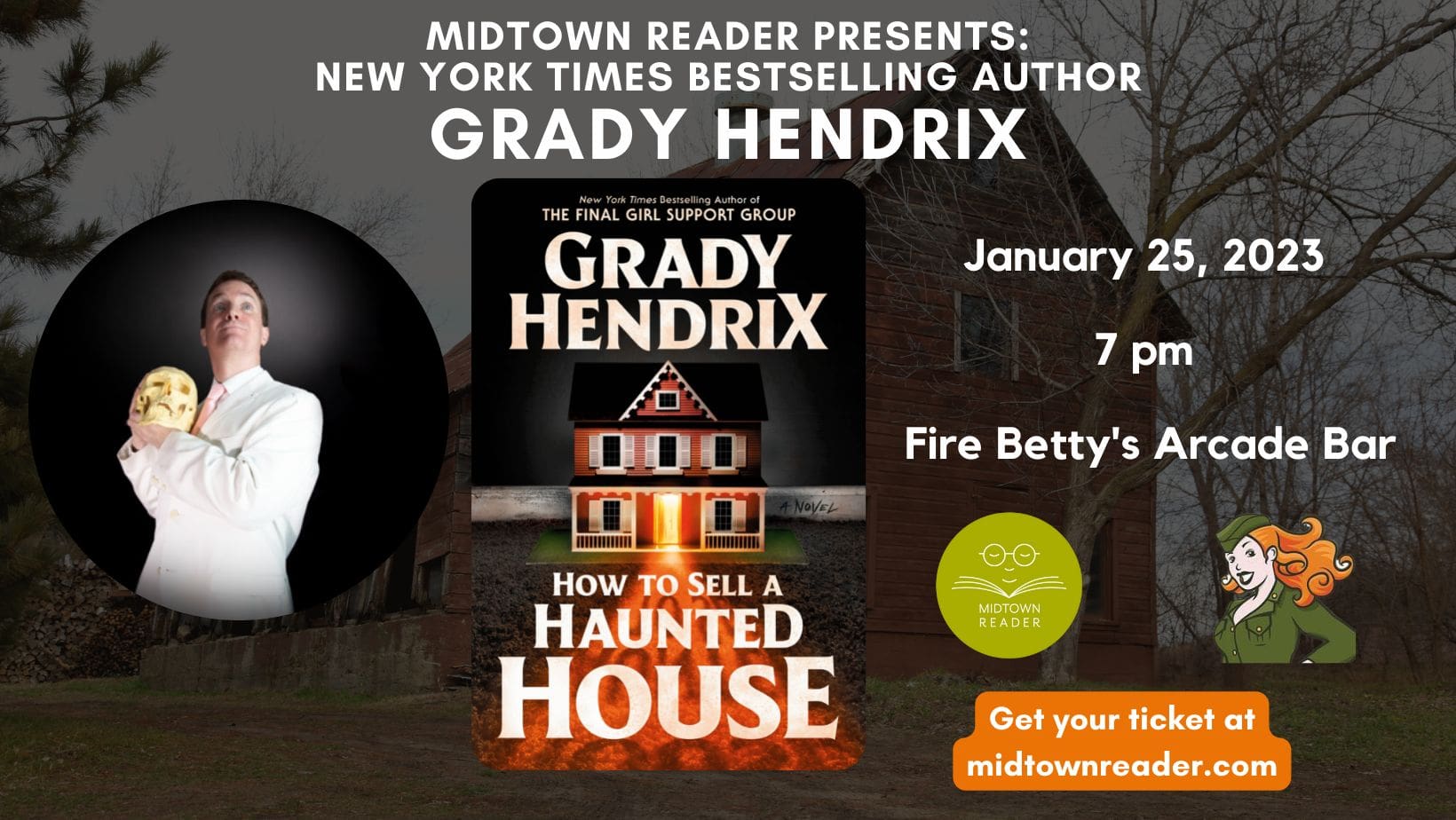 Grady Hendrix with How To Sell A Haunted House
Calling all horror lovers of the viral The Final Girl Support Group, My Best Friend's Exorcism, and Southern Bookclub's Guide to Slaying Vampires!
From "Pliny the Younger" to the "Amityville Horror," we've been convinced there's something undead living inside our homes rent-free for thousands of years. New York Times bestselling author, Grady Hendrix, presents another of his one-of-a-kind, one-man shows, tap dancing through the haunted hallways of houses from Downtown Abbey-sized country homes to split-level suburban ranchers as we try to figure out why we're so obsessed with the world's worst roommates: ghosts.
This is a show that you won't want to miss – filled with boos and booze! Mark on your calendars January 25th from 7 pm to 8 pm at Fire Betty's Arcade Bar– across the street from Midtown Reader and then grab your ticket today. Tickets are required for entry!
About the Author:
Grady Hendrix used to be a journalist, but now writes fiction – also called "lies" – and non-fiction novels. He has also written for Playboy Magazine, Slate, The Village Voice, the New York Post, Film Comment, and Variety. Although he is not Asian, he is one of the founders of the New York Asian Film Festival. For years he was a regular film critic for the New York Sun before it went out of business.
URLs:
Tickets: https://go.evvnt.com/1410867-0?pid=10461
Website: https://go.evvnt.com/1410867-2?pid=10461