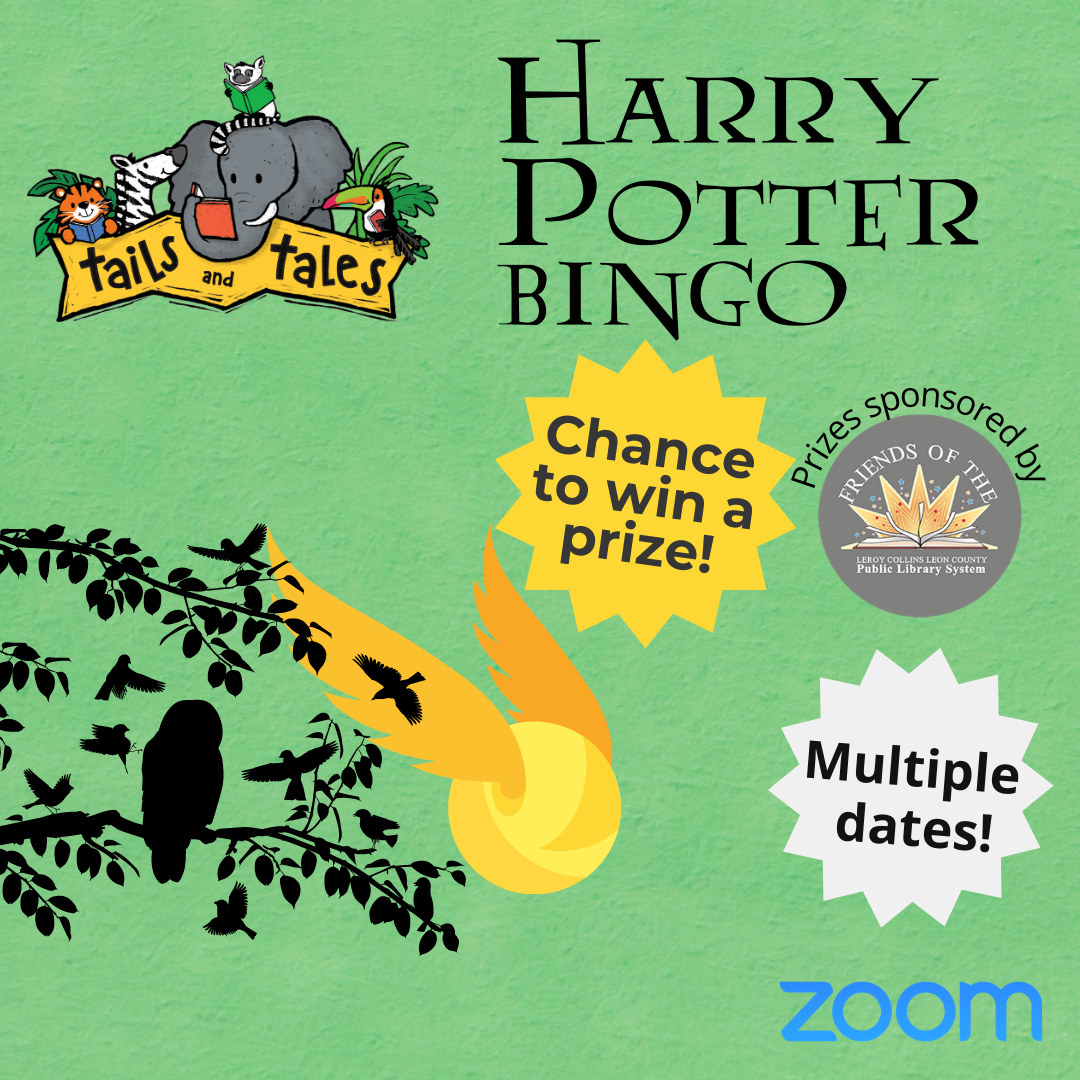 Harry Potter BINGO
Join us for a fun-filled hour of Harry Potter-themed BINGO complete with a chance to win a prize! Participants can create their own BINGO board using our template and list of Harry Potter-themed words.
We will play several rounds to include straight BINGO, 4-corners, postage stamp, and the whole card! 
**Prize must be picked up at any Leon County Public Library.**
Prize sponsored by the Friends of the Library.
Register below: