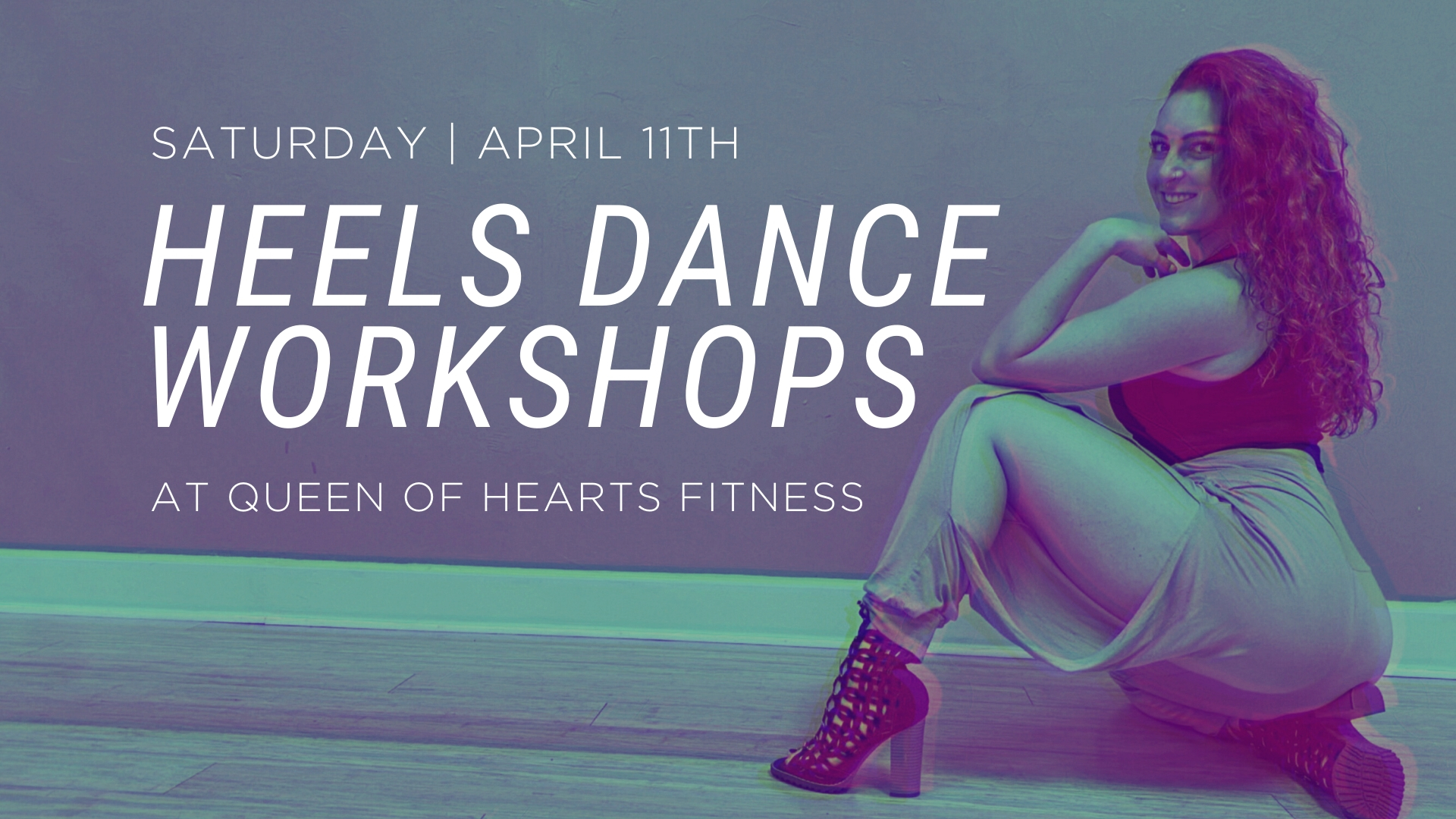 Heels Dance Workshop
Heels Dance 1 (2:30-4PM) Want to learn the basics of dancing in your favorite pair of heels? Join us in this beginner friendly workshop as we practice not only how to walk in heels with confidence and stability, but also how to get down to the floor and back up with grace and control. The dance choreography will be smooth and sexy with occasional accentuated hits to specific beats in the music, perfect for first-timers in heels or for anyone who enjoys taking their time and feelin' themselves to the music. You'll sneakily get a great workout in as we practice body rolls, hair flips, and hip circles all while embodying the attitude and sensual style that you often see in your favorite dancers!
Heels Dance 2 (4:30-6PM) Get ready to strut your stuff in your favorite pair of heels! If you're comfortable dancing in your heels, join us for Heels Choreography 2 where will review tips for moving quickly and safely in your heels before jumping into a routine that will give you a full body workout. The choreography will combine smooth fluid movement with sharp and detailed accents with an emphasis on dynamics and musicality, and will leave you feeling fierce and fabulous like the Queen you are (and yes, there will be time for recording in both workshops)!
What to bring/wear:
Knee pads and water bottle highly recommended (available for purchase at the studio).
No/low platform heels recommended. Heels not required, but bring socks as an alternative.
Heels with a rubber sole or some kind of treading on the bottom is best for grip and control—this will help you stay grounded and avoid slipping!
Heels with ankle support, such as a heeled bootie or heel with thick ankle strap will feel the most safe. Make sure you practice walking and wearing your heels at home before you dance in them to ensure maximum comfort.
Wear something that you feel confident and comfortable moving in (leg coverage better for floorwork)!
About Christa:
Christa holds a Bachelor of Fine Arts Degree in Dance from Lindenwood University, and will complete her Masters of Fine Arts from FSU in Spring 2020. Christa's background is deeply rooted in commercial and competitive dance, as well as dance team. As director of her own company, Christa Williams Choreography, she teaches masterclasses and sets choreography on dancers of all ages. Christa also has a passion for fitness and teaches a variety of classes at Queen of Hearts Fitness, including Booty Ballet, Chair Dance, and floorwork. As a teacher and creator, Christa empowers dancers to break rules that restrict free expression of identity and explore the complexity of their own identity within pervasive gender constructs. Christa brings her vivacious attitude to each class, inspiring students to feel confident, accomplished, and energized. Her high-energy and positive teaching style aids in her goal of delivering students their daily dose of "movement espresso!" Check her out on Instagram @christawilliams94
Autopay members $20 Other $30
Reserve your spot: https://clients.mindbodyonline.com/classic/ws?studioid=159819&stype=-8&sView=day&sLoc=0