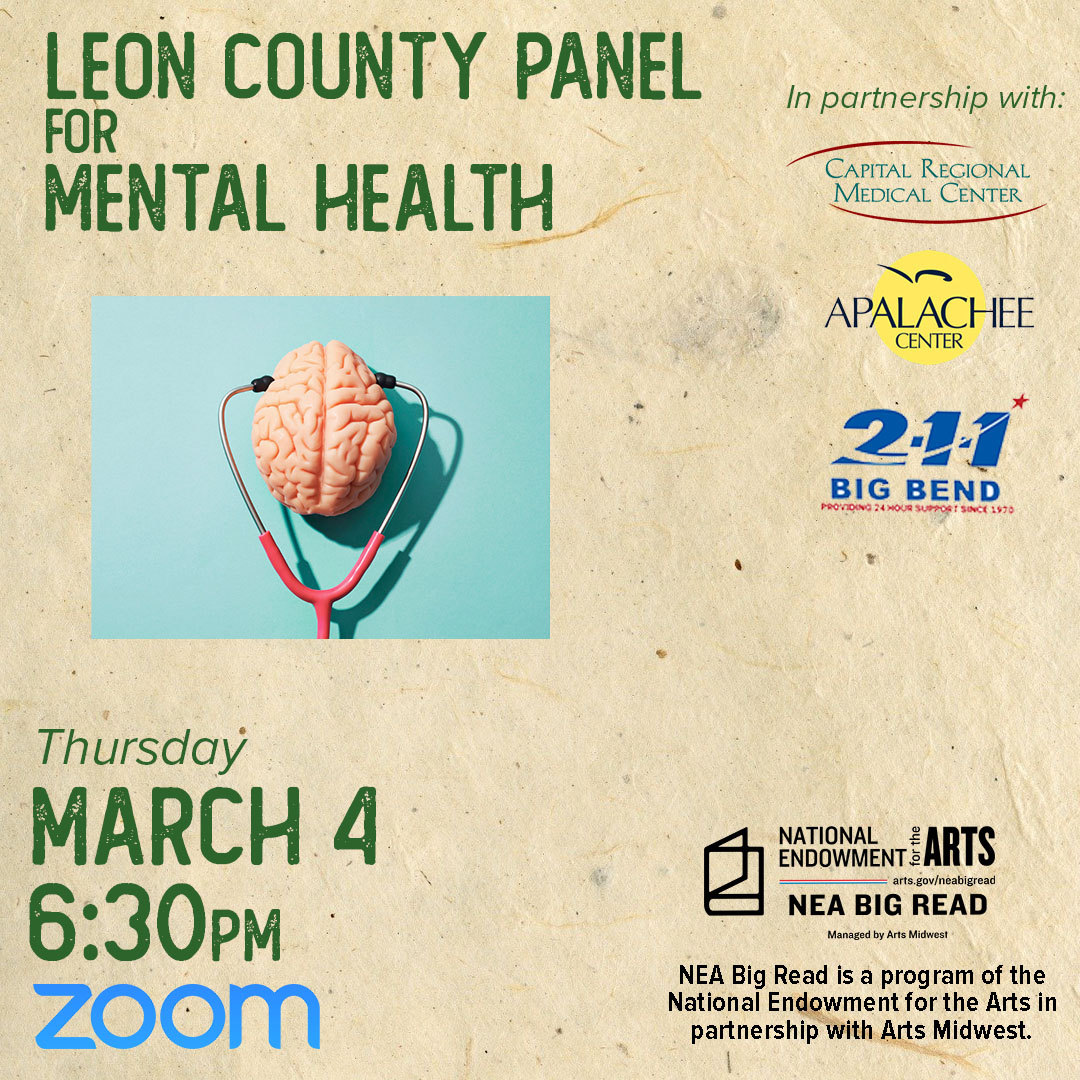 Leon County Panel for Mental Health
The Leon County Public Library has invited a panel of mental health providers and representatives from non-profit organizations in the community to discuss mental health treatment, resources, and services in Leon County. Partners include Capital Regional Medical Center, Apalachee Center and 211 Big Bend.
Other topics will include how to support family members and how Covid-19 has impacted mental health and mental health services in the community.
To join the Zoom webinar: https://zoom.us/j/92259252443
Our panelists:
-Helena Reid is a hotline counselor at 2-1-1- Big Bend and is pursuing a degree in social work.
-Kelli Mercer is a NAMI Tallahassee Board Member and the Program Director for Capital Regional Behavioral Health Center.
-Laura Ireland is a Certified Recovery Peer Specialist with the Community Action Team at Apalachee Center in Leon county.
-Dr. Mark Reeves is Director of Psychological Services at Apalachee Center, Inc. He provides psychotherapy, trains student therapists, educates the public, and serves on the Mental Health Council of the Big Bend.
A part of the NEA Big Read – Leon County.
NEA Big Read is a program of the National Endowment for the Arts in partnership with Arts Midwest.