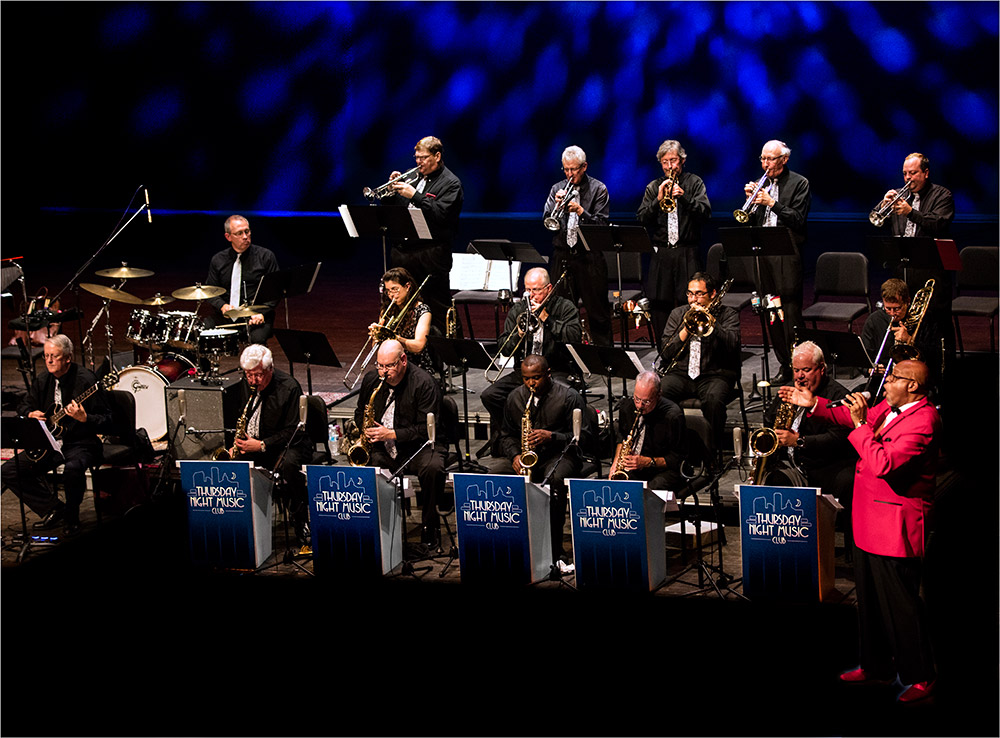 Local Jazz Showcase – 13th Annual by Thursday Night Music Club
The band is back (post-pandemic)! We've missed performing and can't wait to get back to the big house. Tickets this year will be $10 each. Purchase tickets online. You may also purchase tickets from any band member or at Beethoven and Company in midtown.
Thursday Night Music Club (TNMC) is a group made entirely of volunteer musicians. The band consists of a full horn section (14 horns) as well as a full rhythm section and vocals.
The group gives Tallahassee musicians the opportunity to play big band-style music together in a relaxed atmosphere. The band plays a variety of repertoires to include jazz, swing, funk, blues, rock, and Latin jazz arrangements for jazz ensemble.
The talented members come with a variety of experiences from playing professionally to playing on the amateur circuit for years. Members are actively involved in several various regional and local music groups. Many are well-versed in several instruments.
The band began in January of 2006 and has been lucky enough to host many talented musicians from around the community. In the summer of 2007, the band welcomed Patrick Dunnigan (FSU Director of Bands), in the capacity of musical director and guitarist – but like the other members of the band, Patrick is a community musician with a passion for jazz!