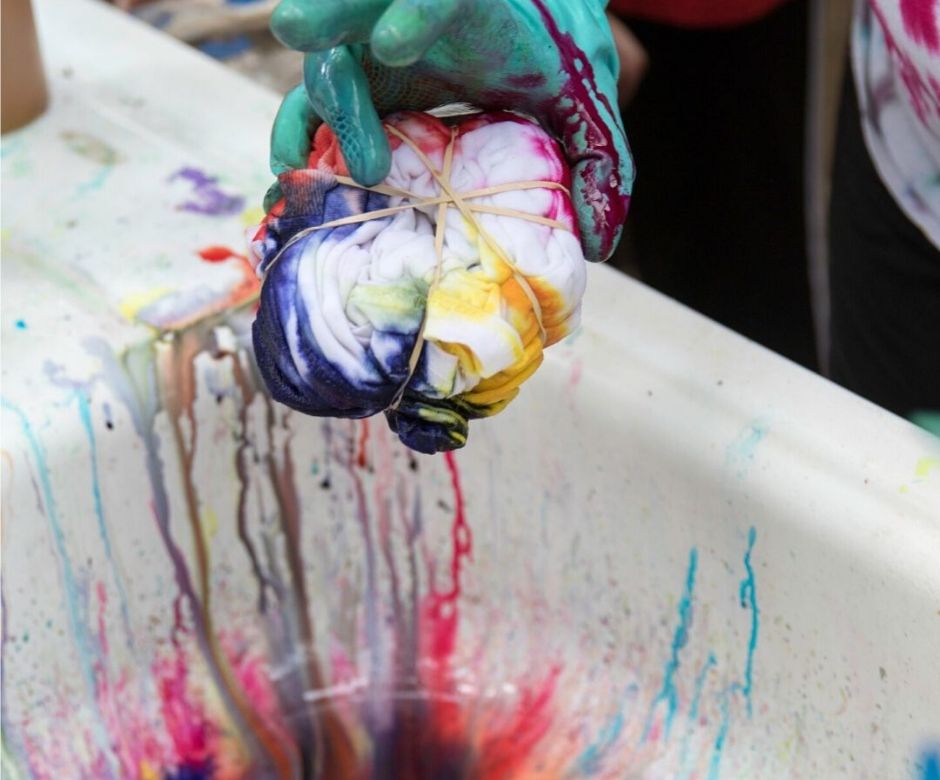 Make History: Tie Dye
We're opening up one of our favorite Camp Dawson traditions to the community for another special edition of Make History!
All ages are invited to bring their own freshly-washed white cotton item to dye (maximum of 2 per person) and we will walk you through the steps to make your own tie-dye masterpiece! Fee: $8 per crafter.
Visit our website, https://www.thomasvillehistory.org/upcoming-events/, to reserve a time slot between 10am and Noon. Drop-In sessions will be available between 2pm and 3pm and will run on a first-come, first-served basis.
Each time slot will be open to 6 crafters so as to maintain proper distance. Grab your friends and make an outing of it! The History Center's historic buildings and grounds will be open for you to explore as a part of your program registration. Face coverings are encouraged. Reservations made without completing payment may be subject to cancellation. Please wear clothes and shoes that can get messy. We will also be outside so cool and comfortable clothing is best.
Photograph: Colorful dye dripping from a white t-shirt wrapped in rubber bands during Camp Dawson in 2019. Photograph by Claire Timm