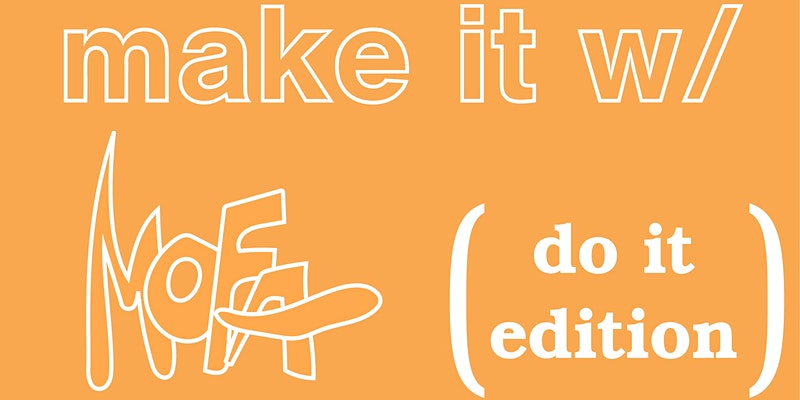 Make it With MoFA: Found Objects
Join us Thursday, December 3rd, at 6:00 PM as program coordinator Annie Booth and MoFA interns Courtney Normandin and Emelia Porcaro lead you through a series of artist instructions by Jonathan Horowitz, David Lynch, and Nicolas Paris as a part of our current exhibition do it. You'll need a small workspace, pen, paper (or cardboard if you have it), and some creative thinking. This program is free, virtual, and open to the public.
do it is an exhibition conceived and curated by Hans Ulrich Obrist, and organized by Independent Curators International (ICI), New York. do it and the accompanying publication, do it: the compendium, were made possible, in part, by grants from the Elizabeth Firestone Graham Foundation, the Robert Sterling Clark Foundation, and with the generous support from Project Perpetual and ICI's International Forum and Board of Trustees.
Sign up for the Zoom link here: https://www.eventbrite.com/e/make-it-with-mofa-found-objects-tickets-127216300379