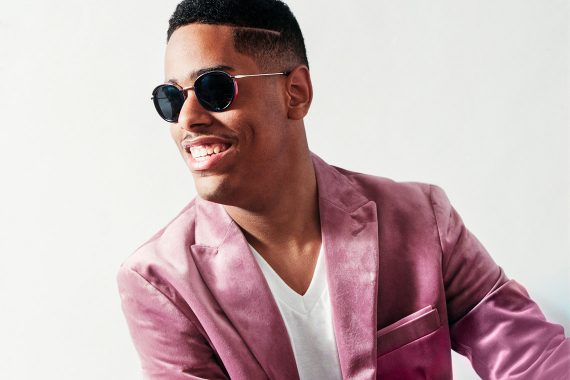 Matthew Whitaker
Opening Nights presents Jazz pianist Matthew Whitaker on Saturday, May 8 at 7:30 pm at The Moon. The performance is sponsored by Sachs Media and Ron Sachs and Gay Webster-Sachs.
Enrolled in the BA Jazz Studies program at Juilliard in New York City, Matthew Whitaker is one of the hottest new names on the jazz scene. At age 10, he was the opening performer for Stevie Wonder's induction into the Apollo Theater's Hall of Fame. He's extensively toured, performing on world-renowned stages, including Lincoln Center for the Performing Arts; the Apollo Theater; Carnegie Hall; Jazz at Lincoln Center in New York City; SFJAZZ Center in San Francisco; and the John F. Kennedy Center for the Performing Arts in Washington, DC.
Matthew's unique story has been recently featured on CBS's 60 Minutes. To enjoy a sample of this highly touted jazz talent or to get your tickets, visit: https://openingnights.fsu.edu/events/matthew-whitaker/
It's going to be a great night of live entertainment!