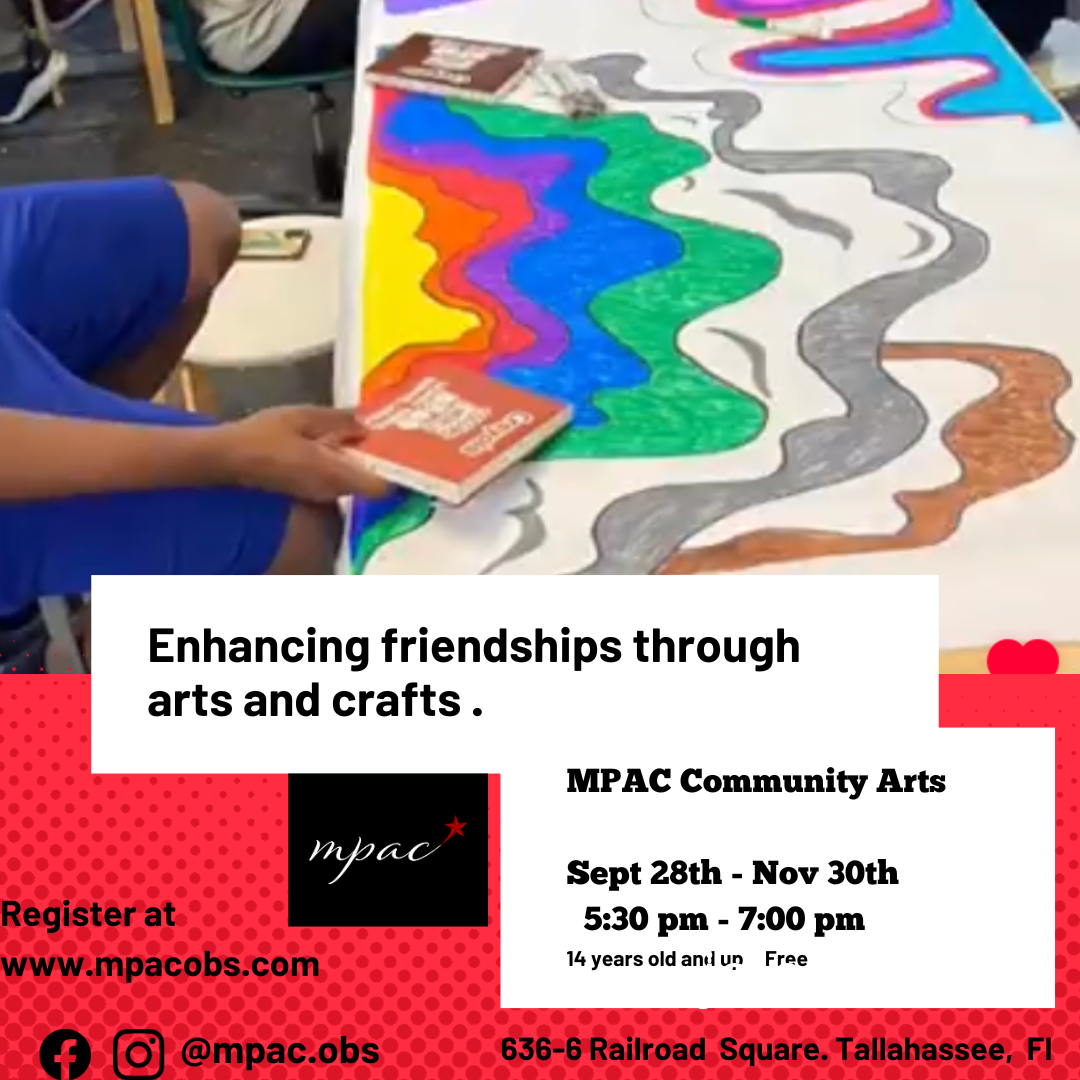 MPAC Community Arts Session
Our Community Art Sessions are a great way to get creative and connect with your community! We are gearing up to have Art sessions that offer a variety of art experiences, so there's something for everyone. Register now for our upcoming classes on September 28th. Classes happen September 28th – November 30th; 5:30 pm – 7:00 pm. 
**Classes are for 14  years old and older.
Click here to register.