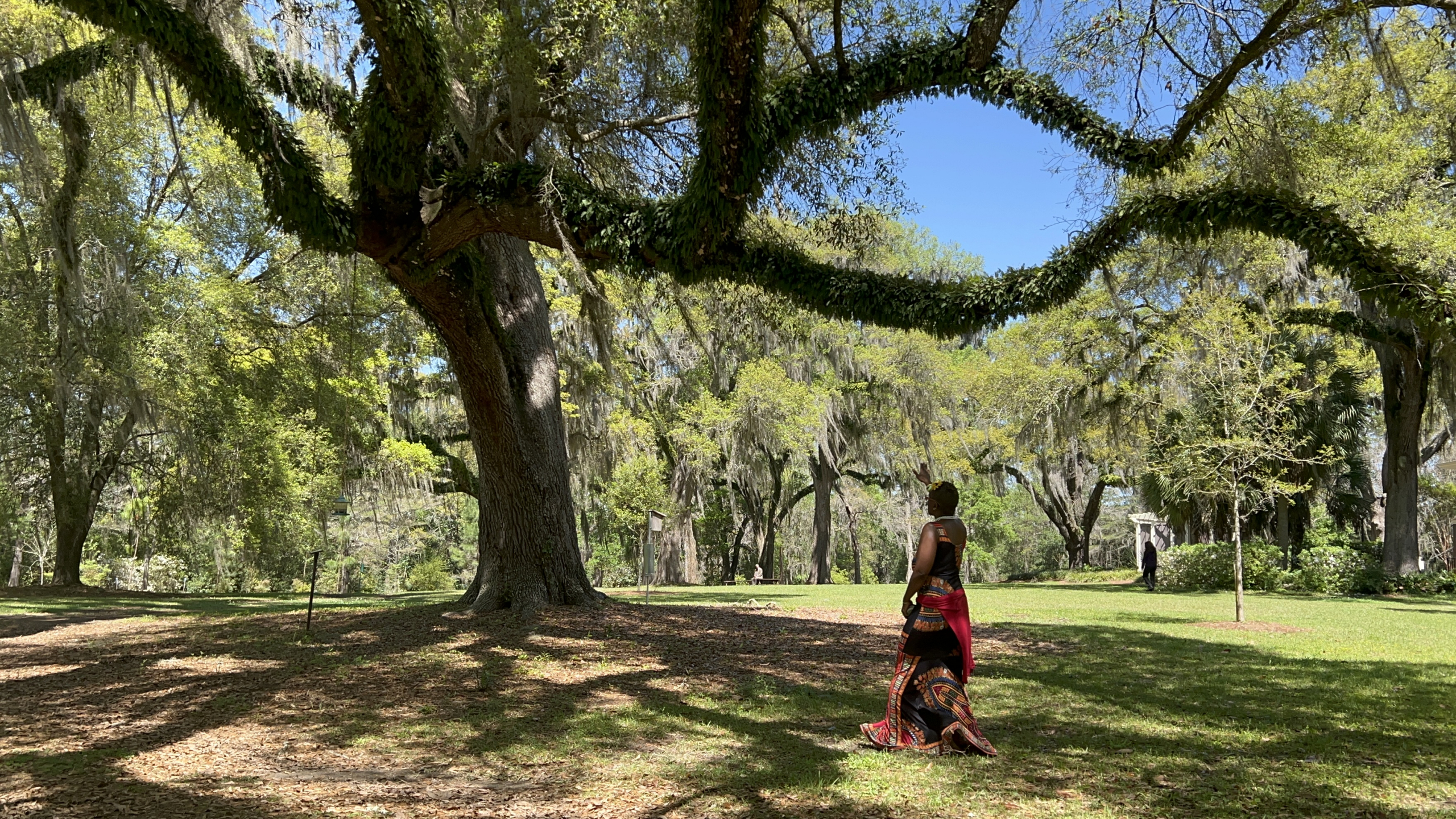 Nature Walk at The Grove
Join Grove staff and community partners for a guided walk around the grounds and conversation about natural history, local ecology, and environmental sustainability.
Chris Omni will be leading the final nature walk of the spring. Chris is an eco-spiritualist, TEDx speaker, Black womxn's health researcher, published author, documentary filmmaker, and international presenter. Chris holds a bachelor's degree in Human Services and two master's degrees – Public Health and Liberal Arts. Chris is currently a doctoral candidate in Art Education at Florida State University where she is researching Black Joy in Green Spaces.
The Nature Walk will begin at 10:30 AM and last about an hour. Guests may join or leave the walk at anytime.
Visit the museum before or after the walk and enjoy exhibits from 10:00 AM – 4:00 PM.
This event is FREE and OPEN to the public!