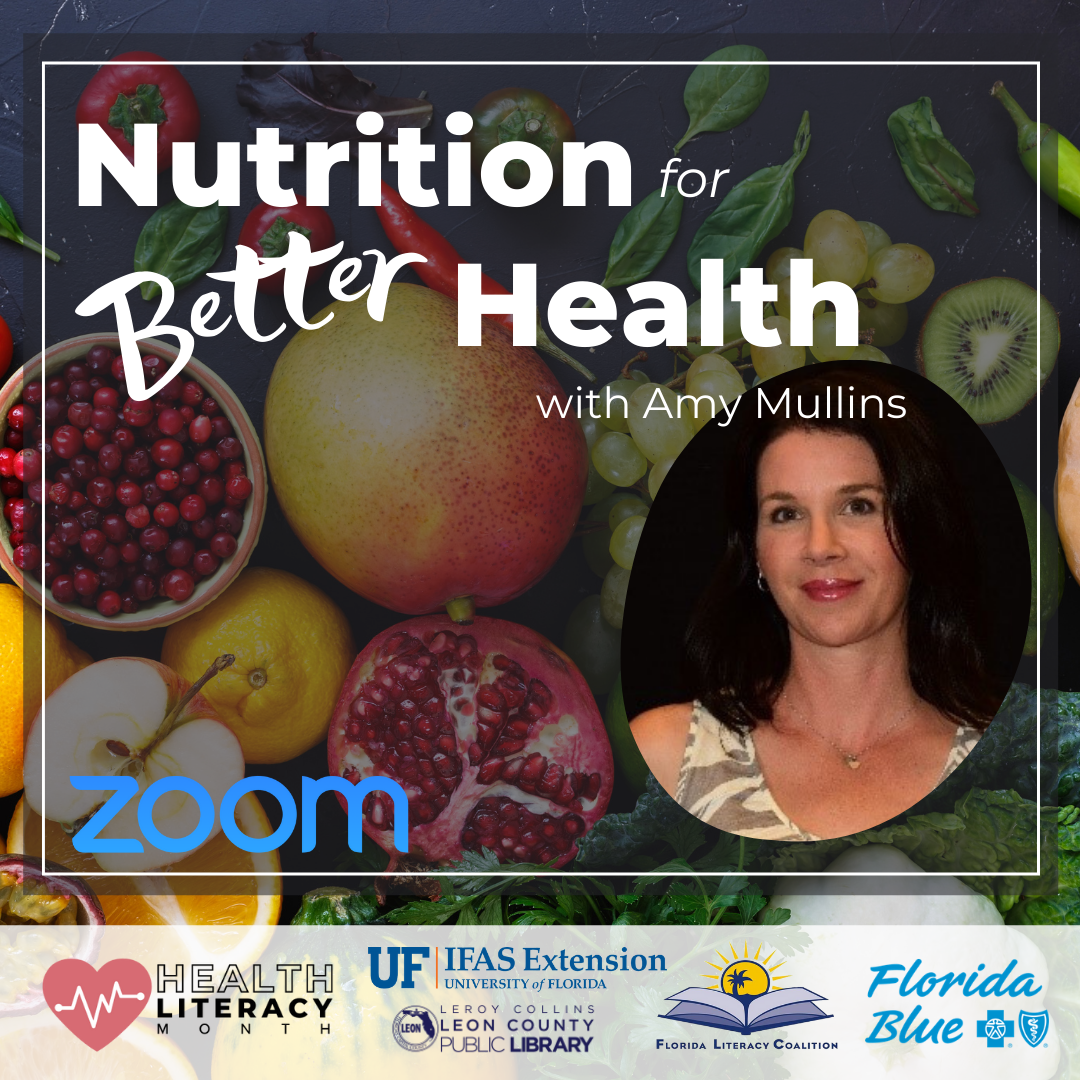 Nutrition for Better Health (Virtual Presentation)
Amy Mullins will talk about finding ways to be healthy that you enjoy. She will also demonstrate how to make her healthy and delicious salsa! Taking small steps to change our eating habits can result in positive, lifetime changes!
Online through Zoom. More Information
Amy Mullins is a Family and Consumer Sciences Extension Agent and Registered Dietitian (RDN) providing educational programming for UF IFAS Leon County Extension in the areas of nutrition, health and wellness, food safety, and food preservation. Amy has a Bachelor's degree in Health Science Education from the University of Florida as well as Bachelor's and Master's degrees in Food and Nutrition from Florida State University.