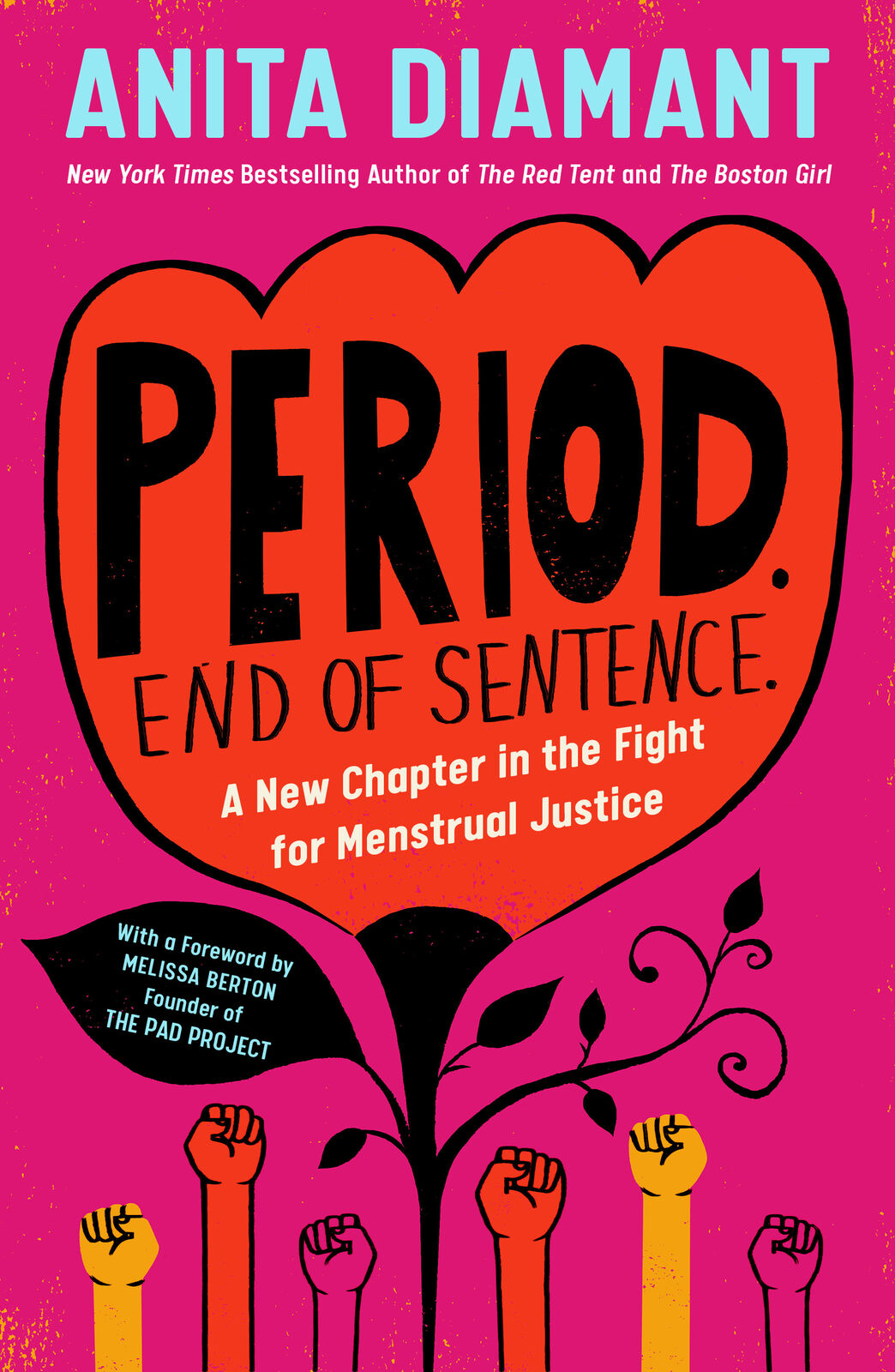 Period. End of Sentence.: Q&A with Anita Diamant
Join Leon County Government and Midtown Reader for a virtual Q&A with Anita Diamant, author of Period. End of Sentence: A New Chapter in the Fight for Menstrual Justice.  
This program will be offered through zoom.
Register for the Webinar
Period poverty refers to a lack of access to menstrual products, hygiene facilities and education that impacts an estimated 500 million people worldwide. During this event, we will discuss the challenges facing those who menstruate and the movement to end period poverty in Leon County and around the globe. Attendees will also learn how to recognize and address period poverty in their own communities. 
The event will be moderated by Monique Van Pelt, CEO of America's Second Harvest of the Big Bend.
Copies of Diamant's book Period. End of Sentence. are available through the Leon County Public Library using your Library card and for purchase at Midtown Reader.
About the Author 
Anita Diamant is the bestselling author of the novels The Boston Girl, The Red Tent, Good Harbor, The Last Days of Dogtown, and Day After Night, and the collection of essays, Pitching My Tent. An award-winning journalist whose work appeared in The Boston Globe Magazine and Parenting, and many others, she is the author of six nonfiction guides to contemporary Jewish life. She lives in Massachusetts. 
About the Moderator 
Monique Van Pelt is the current Chief Executive Officer at Second Harvest of the Big Bend, the food bank serving 11 counties in North Florida. She is also an instructor in the College of Social Work, teaching Homelessness in America, and regularly assists in online courses related to substance misuse.