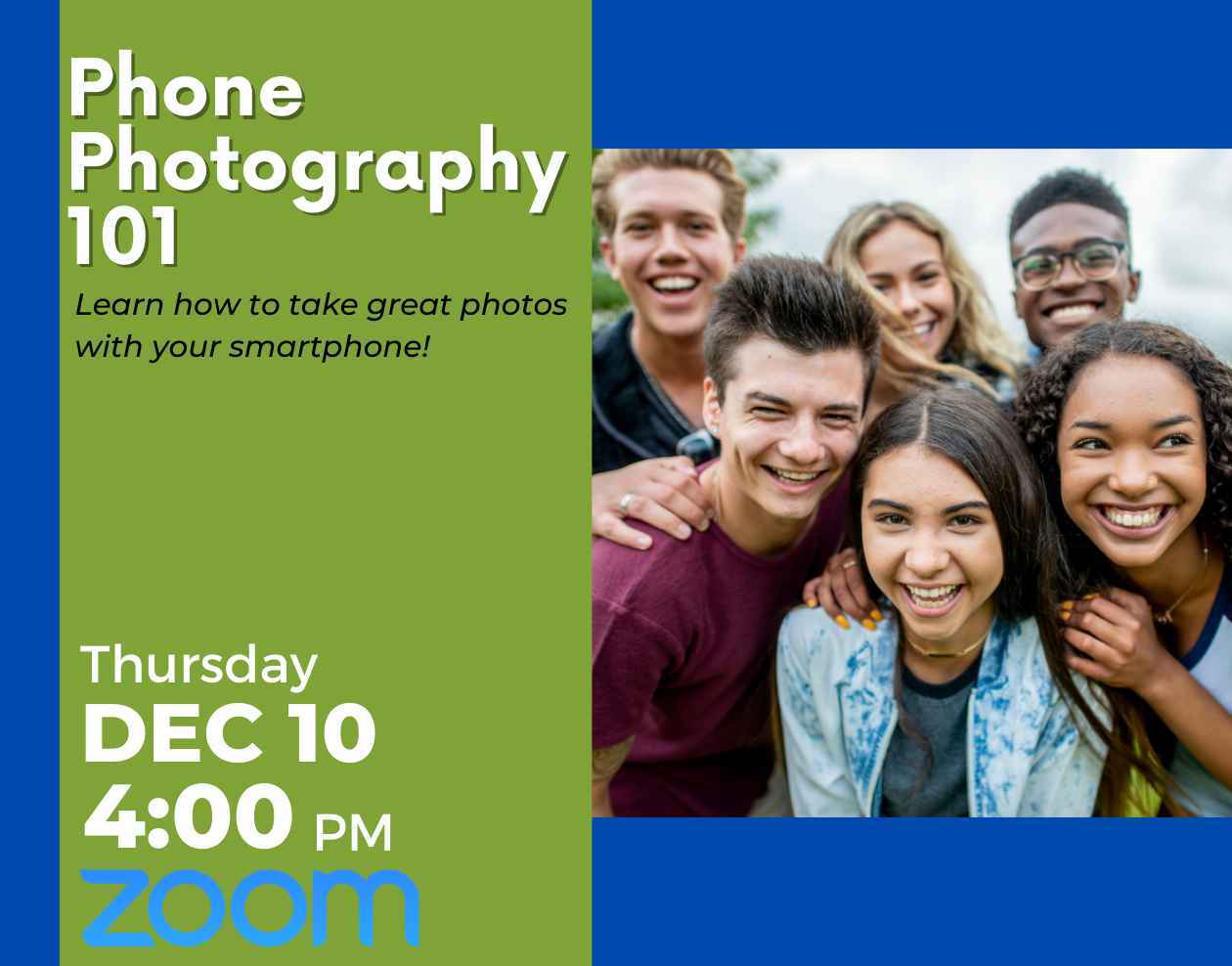 Phone Photography 101
Teens! Learns skills on how to take great photos with your smartphone! Jeff Distefano will teach tips on how to improve your photography with the camera you have in hand every day. 
Register in advance for this Zoom meeting: https://zoom.us/meeting/register/tJcqdeyvqTkvEtTJCw1R8DHGa855eyljLyg2
*Once you register, the link will automatically be sent to you.