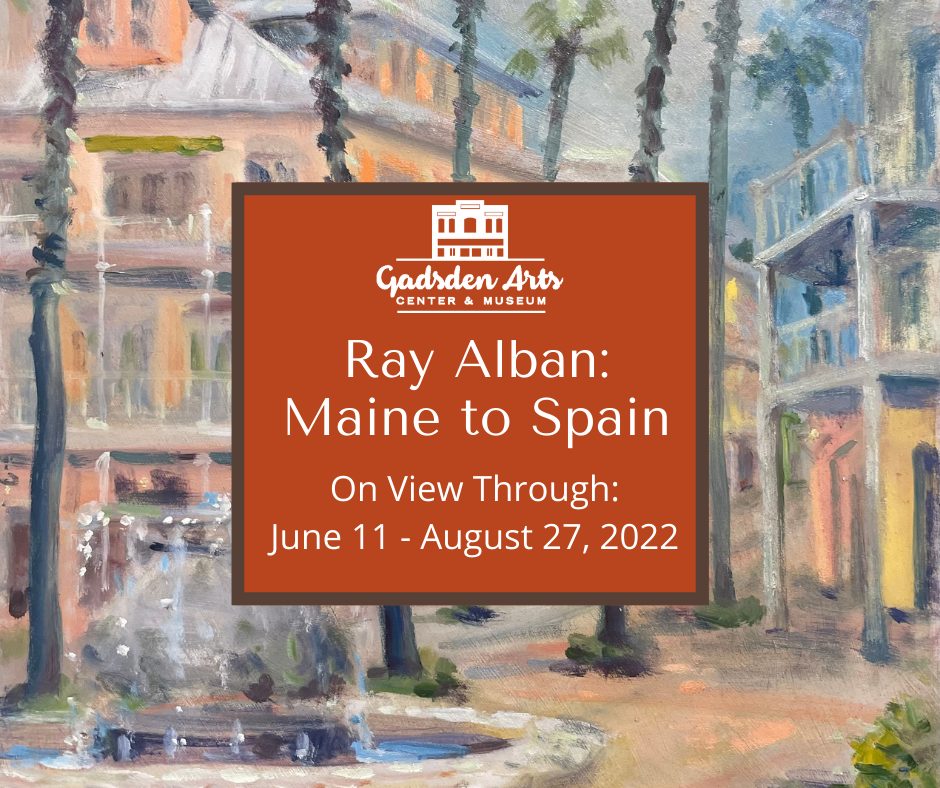 Ray Alban: Maine to Spain
View "Ray Alban: Maine to Spain" through August 27, on display at the Gadsden Arts Center & Museum.
Ray Alban brings alive the regional landscapes of his many travels to Europe and throughout the United States in his Impressionistic paintings. He creates his paintings en plein air, or outdoors in nature, celebrating the simple charm of country houses and palm tree-lined waterways, as well as architectural wonders and majestic seascapes.