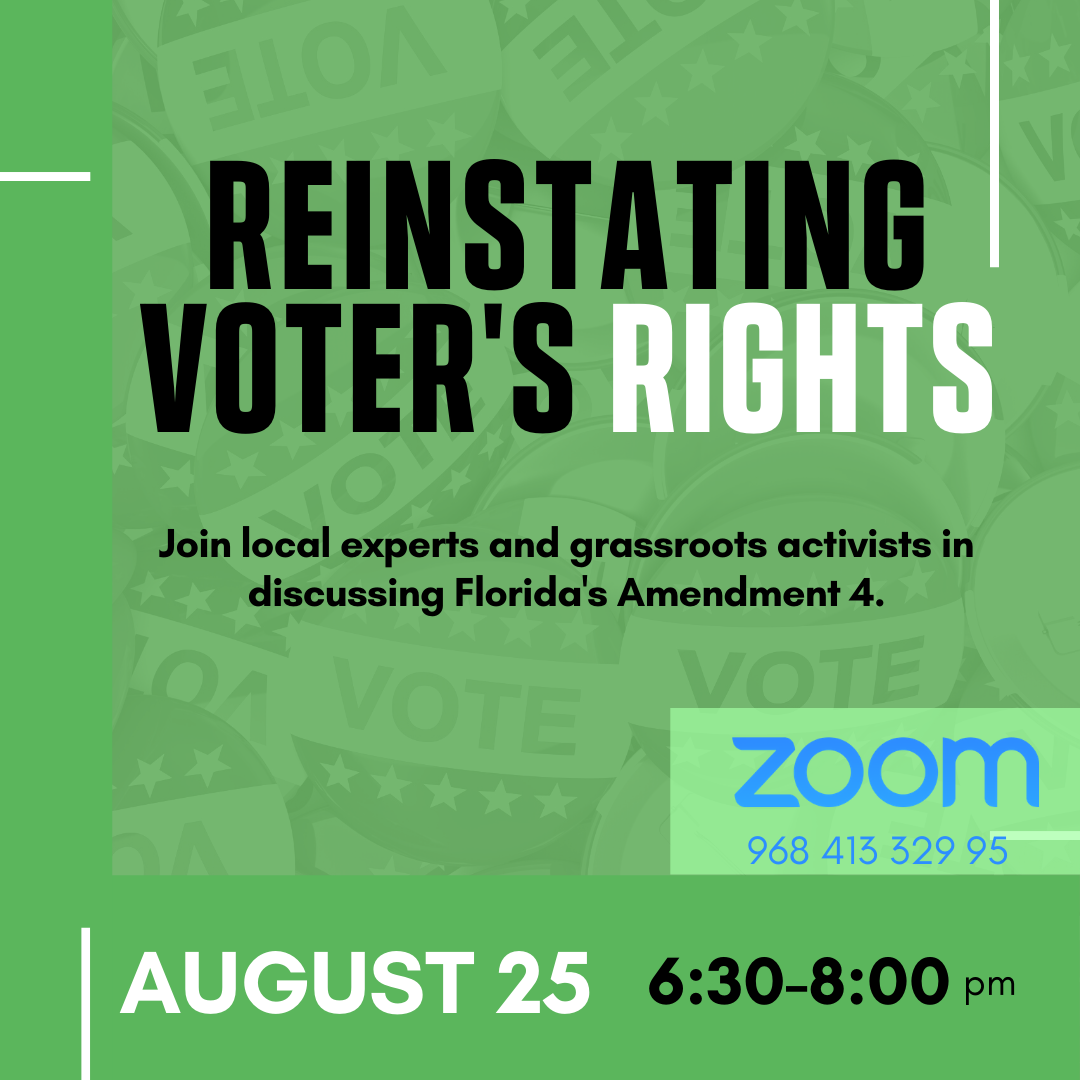 Reinstating Voter's Rights
Join local experts and grassroots activists in discussing Florida's Amendment 4.
Reinstating Voter's Rights Program would provide attendees with the opportunity to engage in civil discourse around Amendment 4, a topic that impacts Floridians and because of the recent federal judge ruling, declaring that a requirement to pay court fines and fees would amount to a poll tax and discrimination against those who cannot afford to pay.
This ruling came on May 24th and is one of the reasons this topic would be of interest in the upcoming 2020 election.
The library would serve as liaison to government programs and community services that would assist returning citizens in the requirements to regain voting rights. Essentially serving as a gateway to connect people with the appropriate sources.
To join the Zoom webinar: https://zoom.us/j/96841332995