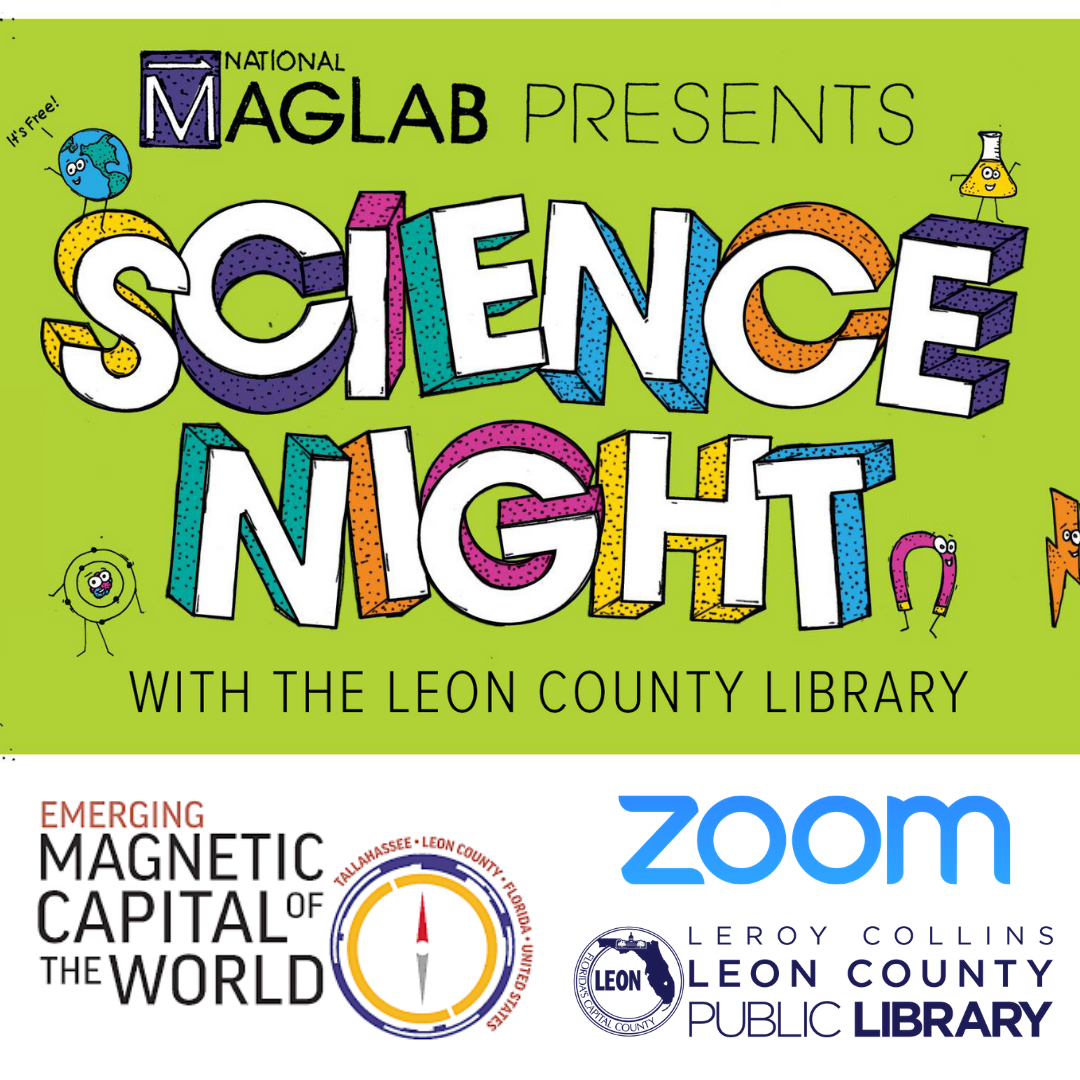 Science Night with the National MagLab
The Science Night 2020-2021 season will bring the hands-on science & exploration right to your home ONLINE!
Join us for a FREE, fun and family-friendly Science Night once a month from September through April. We'll be LIVE on Zoom exploring different scientific concepts each month with interactive Q&A sessions and hands-on activities using household items.
SEPT 17th: ENGINEERING CHALLENGE
Join the Zoom Webinar
Who is up for an ENGINEERING CHALLENGE? Skyscrapers, bridges, dams – modern civil & mechanical engineering is so fascinating! Ever wonder where engineers find inspiration? And, what do engineers think about when building these amazing structures? This Science Night delves into the world of structural engineering, and participants will get to start building immediately.
Household items needed for hands-on engineering challenge:
30 toothpicks
1 pack of gumdrops (or similarly sticky candy)
After the hands-on fun, keep exploring the wondrous world of engineering with this special book list pulled together by the Leroy Collins Public Library. Engineering Book List