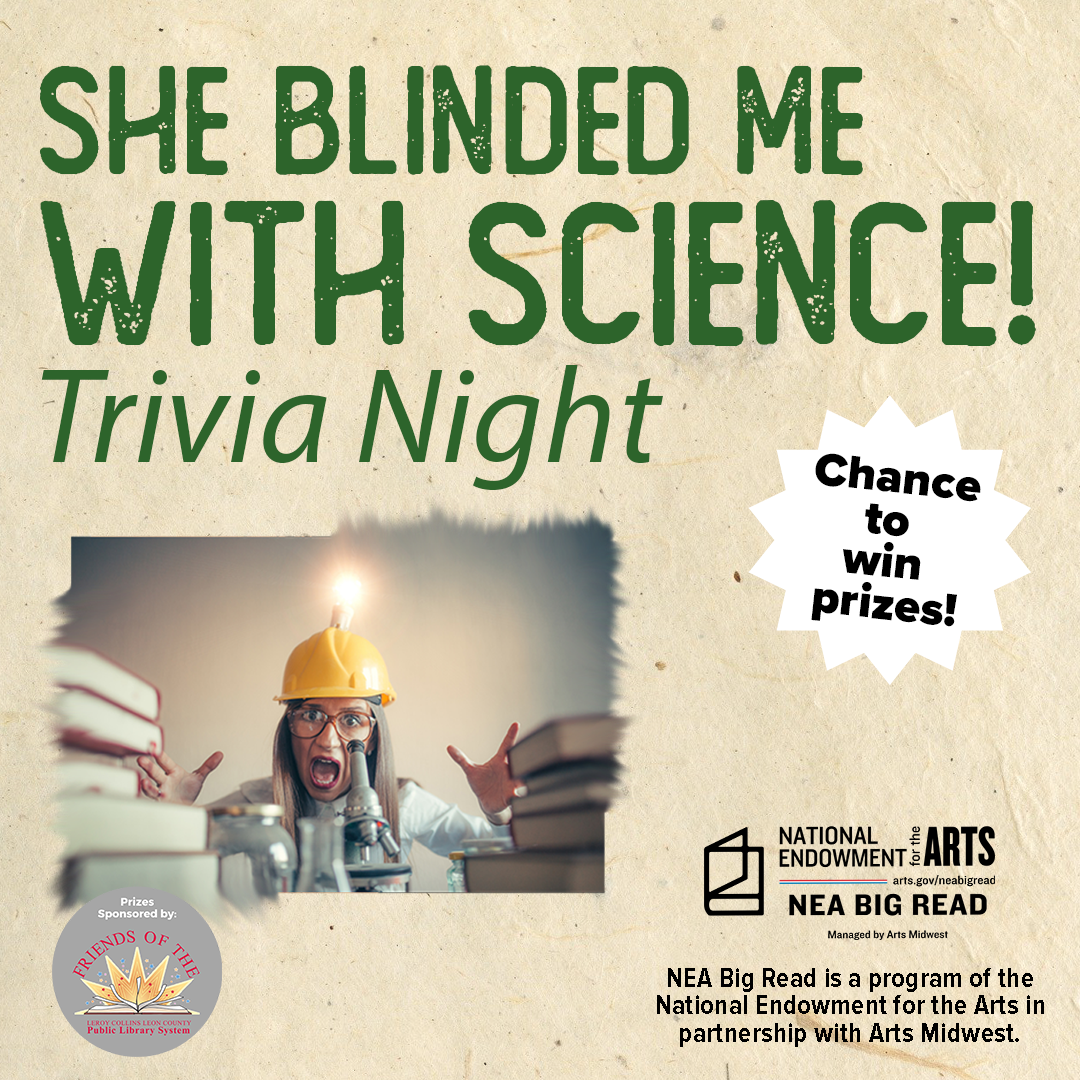 She Blinded Me With Science Trivia
"Pure Gas" is made up of how many molecules? In "Arrival," Amy Adams plays Louise Banks, a character who specializes in what? 
Test your Factual and Entertainment Science Knowledge! 
This program is for our NEA Big Read-Leon County title Lab Girl by Hope Jahren. 
Chance to win gift card prizes for 1st, 2nd and 3rd place!
To join the zoom webinar: https://zoom.us/j/99244744533
A part of the NEA Big Read – Leon County. 
NEA Big Read is a program of the National Endowment for the Arts in partnership with Arts Midwest.