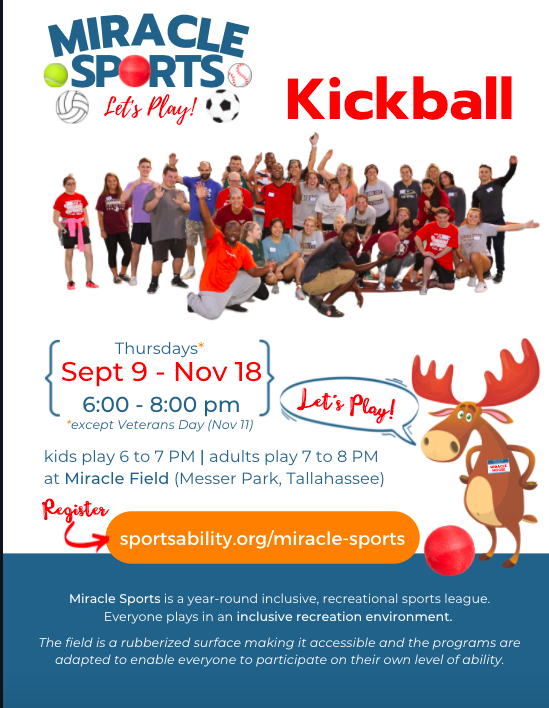 SportsAbility Alliance: In-Person Kickball
The Miracle field's rubberized surface make it accessible and the programs are adapted to enable everyone is to participate on their own level of ability. No one is excluded and adaptive equipment may be used to ensure participation for all. The games are designed to build confidence and promote physical activity. Each session starts off with a warm-up consisting of various stretches. At the beginning of each sport season, drills may be utilized to allow participants extra practice before beginning the game. Teams are randomly created and buddies find a new friend to assist. Buddies encourage participants, run bases with participants, and enjoy living life through recreation.
People with and without disabilities play together.