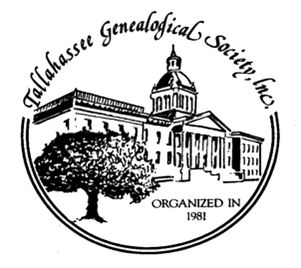 Tallahassee Genealogical Society virtual monthly meeting
Sunday, September 26th, "FamilySearch.org" presented by Courtney Newton, Family History Center volunteer
The free website is a favorite of both beginning and experienced genealogists. Ms. Newton will present a brief overview of FamilySearch.org and then focus on the FamilySearch Research Wiki – A Genealogy Resource Guide.
NOTE – This month's program will not be recorded, so please attend the live presentation if this is a topic of interest.
A link for the Zoom (virtual) meeting will be emailed a few days prior to the meeting. Visit talgensoc.com for more information about registration for the meeting.
Sharing time/socializing is at 1:30pm and the meeting starts at 2pm.