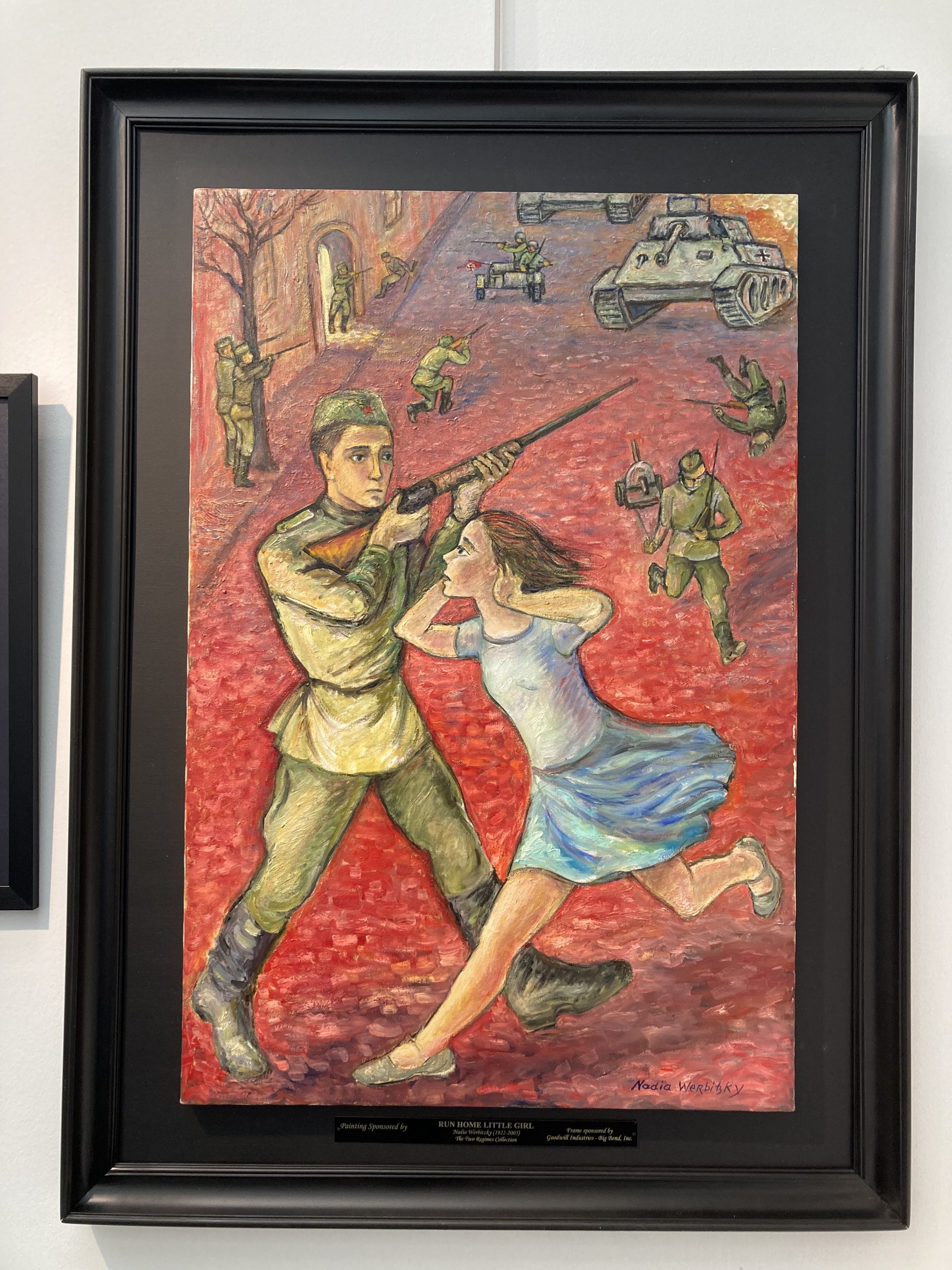 TCC Fine Art Gallery Presents "Two Regimes"
The Tallahassee Community College Fine Art Gallery presents "Two Regimes." The exhibit will open on Thursday evening, January 12, with a reception from 5 to 7 p.m., and will run through February 9.
"Two Regimes" is the life's work of two Ukrainian women: a mother, Teodora Verbitskaya (1900-1994), and her daughter, Nadia Werbitzky (1922-2005). Mother and daughter were survivors and witnesses of the atrocities of two brutal dictators: the Holodomor-Ukrainian genocide (man-made famine 1932-33) under Stalin and the Holocaust (1933-1945) under Hitler. They were sent from Ukraine to Germany to work in labor camps until the camps were liberated by United States troops in 1945. They then emigrated to Canada where Teodora wrote about her life from 1920 to 1945 and Nadia, a professionally trained artist, painted from memory.
The exhibit also has a local connection. In 2000, the manuscript was discovered under a rustic house outside of Greenville, Florida, in Madison County along with 118 paintings and 150 sketches. Once translated, the manuscript became the book "Two Regimes… A Mother's Memoir of Wartime Survival" and was published in 2012, and the artwork was painstakingly restored.
The TCC Fine Art Gallery is located in the Fine and Performing Arts Center on TCC's main campus. Admission to the gallery is free and open to the public on weekdays from 12:30 to 4:40 p.m. Parking on the campus of TCC is also free.