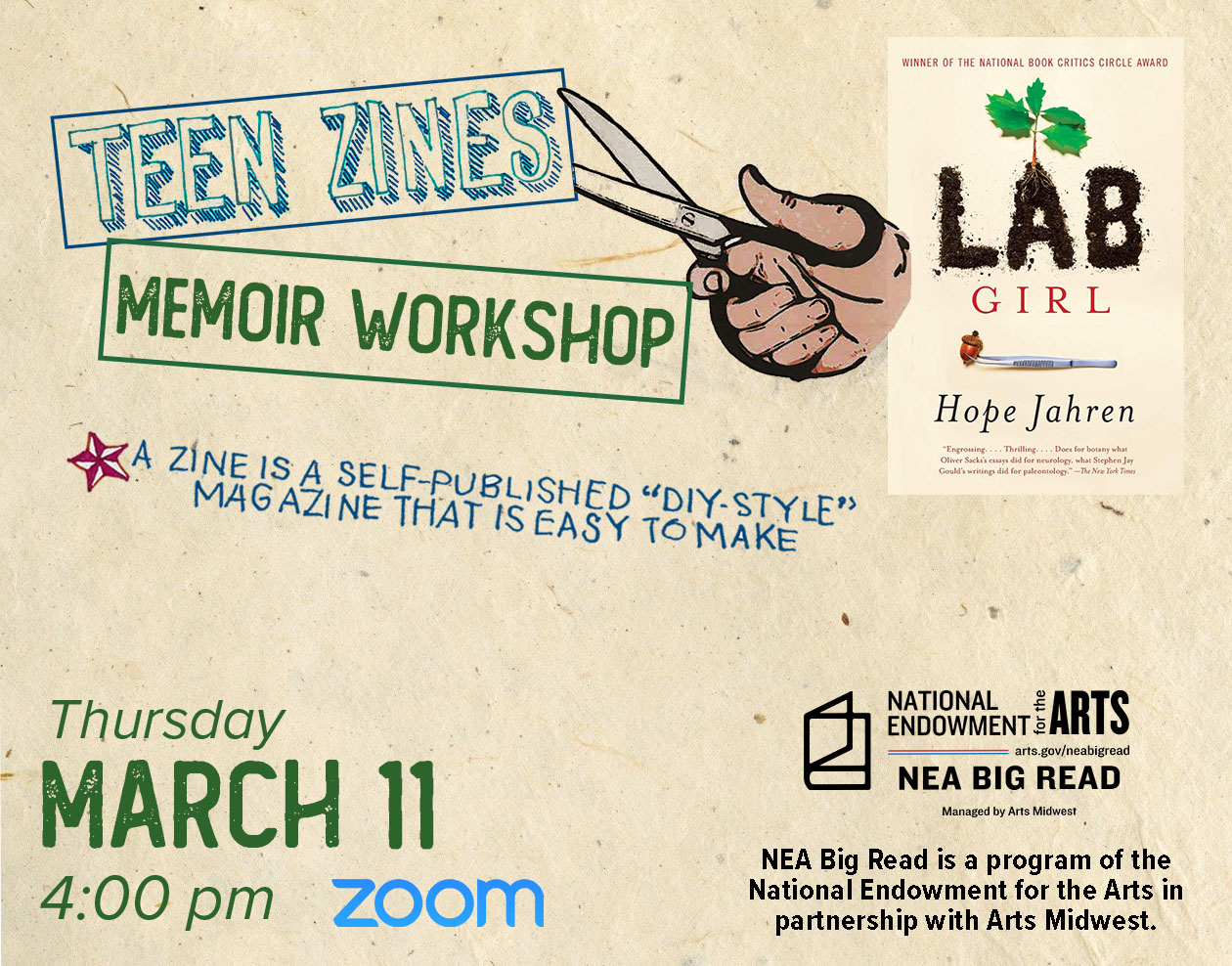 Teen Memoir Zine Workshop
Teens! Challenge yourself to create a memoir in just 6 words!
Take those words and turn them into a visual zine memoir with magazine clippings, glue, markers, stickers, and more. Afterwards, submit your zine to be included in our local memoir publication that will be added to the Leon County Public Library collection.
Submit your zine to: tinyurl.com/LCMemoirSubmission
Submission deadline is March 31, 2021
Check out examples of six word memoirs here: https://www.sixwordmemoirs.com/
For your zine, you will need:
half-page of paper
scissors
glue
magazines
markers, crayons, pens, or pencils
Activity bags with the paper, glue, and magazines will be available for pick-up at any Leon County Public Library. If you don't have time to pick up an activity bag, use materials found around your house!
Register in advance for this meeting: https://zoom.us/meeting/register/tJ0ldOurqzsiGNWN8QPUbX0FPffv41VPUfYc
A part of the NEA Big Read – Leon County.
NEA Big Read is a program of the National Endowment for the Arts in partnership with Arts Midwest.