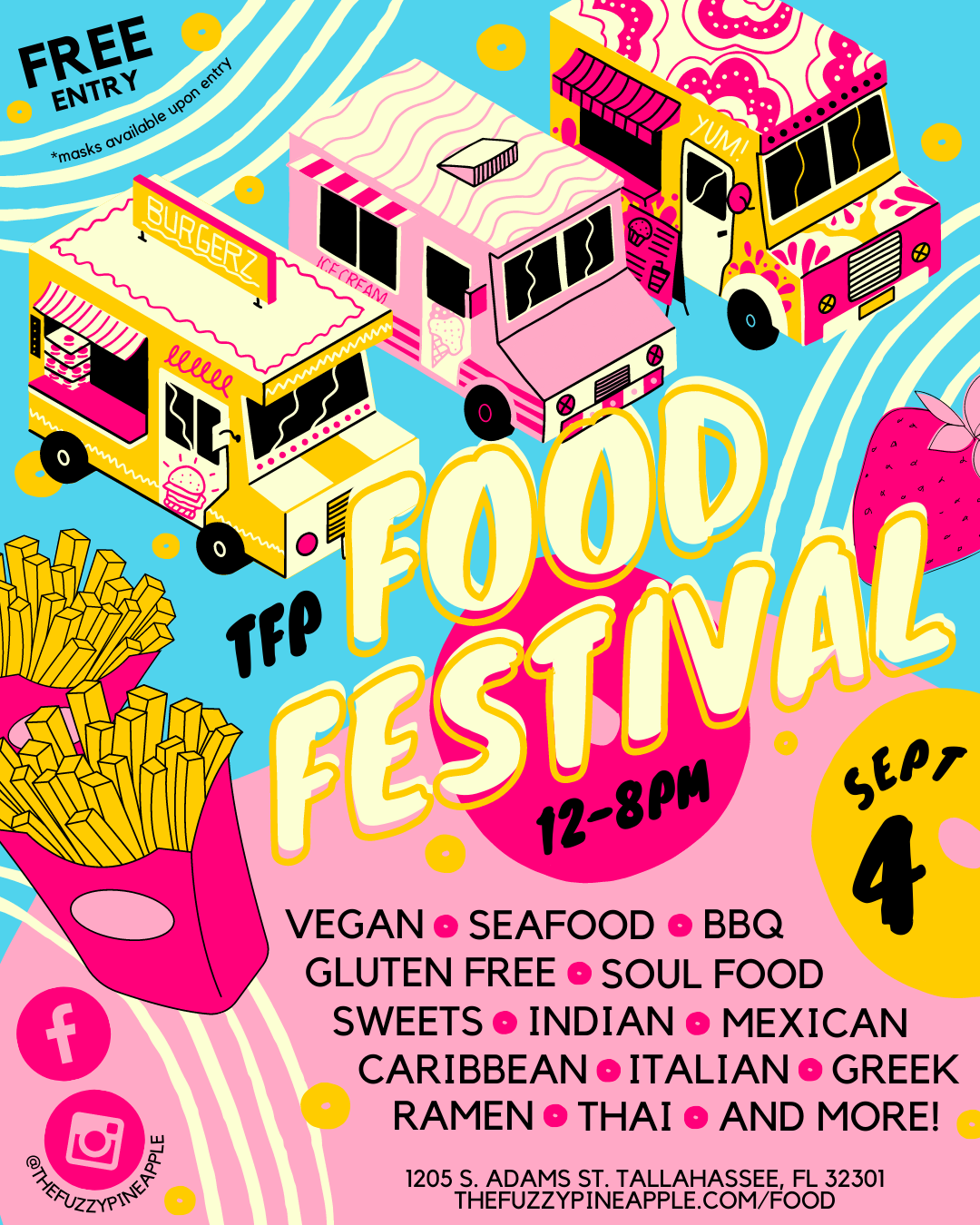 TFP Food Festival – Shop Local Shop Small Tallahassee Market
Join us in shopping local and shopping small from awesome artisans. Enjoy music, good eats, and celebration.
This event is free to the public and pets are welcome.
Event: TFP FOOD FESTIVAL
Date: September 4, 2021
Time: 12PM – 8 PM
Location: 1205 S. Adams St. Tallahassee, Florida 32301
Admission: Free
Children Friendly: Yes
Pet Friendly: Yes
Disabilities: All accessible
Parking: Limited, Parking Lot and Roadside
Transportation: Located 1 block from two bus stops, Taxi, Car, Bicycle
Vendors: Artists, Crafters, Food, Growers
Food: Vegan, Vegetarian, Gluten-Free, Meat, Desserts, Snacks
Electricity: Limited
Come out and show your support by shopping small and encouraging the artists to continue their work!
For more information please visit us online at https://thefuzzypineapple.com/food
Registration: https://thefuzzypineapple.com/foodapp
Enjoy and share the fun using #TFPSHOP on your favorite social media sites!
COVID-19: We strive to provide Tallahassee small businesses and guests with a safe and secure event. We will be practicing social distancing. Masks are mandatory to attend. Sanitation stations will be available on site. Please, let's be considerate of everyone's health and safety