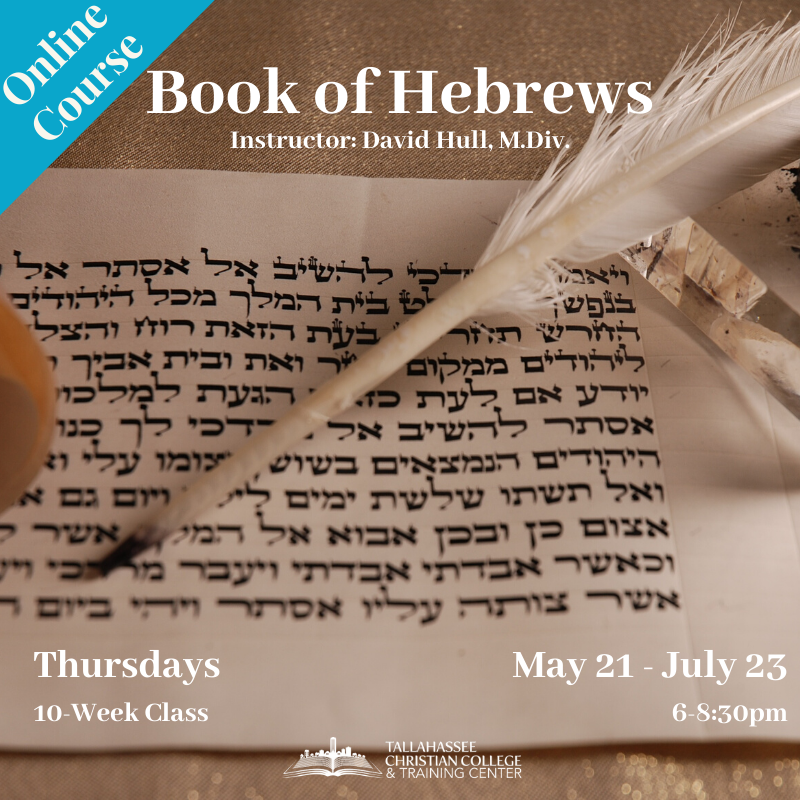 THE BOOK OF HEBREWS
ONLINE COURSE
THE BOOK OF HEBREWS      
Instructor: David Hull, M.Div.  
The book of Hebrews is unique, for instance, Paul is often considered the author of Hebrews, but the word Paul occurs nowhere in the book – and neither does the word Hebrews.  The longest commentary ever written on a New Testament book was on Hebrews, more than 3600 pages in seven volumes, of which the first two were an introductory.  In this ten-week course we will look into this fascinating work of encouragement to Christians for their journey. (This course will be presented online only.) 
(BIB 558) 10 wks, Thurs. 5/21-7/23, 6-8:30pm. $139/audit, $250/BA, $290/MA (2 credits). Required text: A Bible.
TCCTC.org