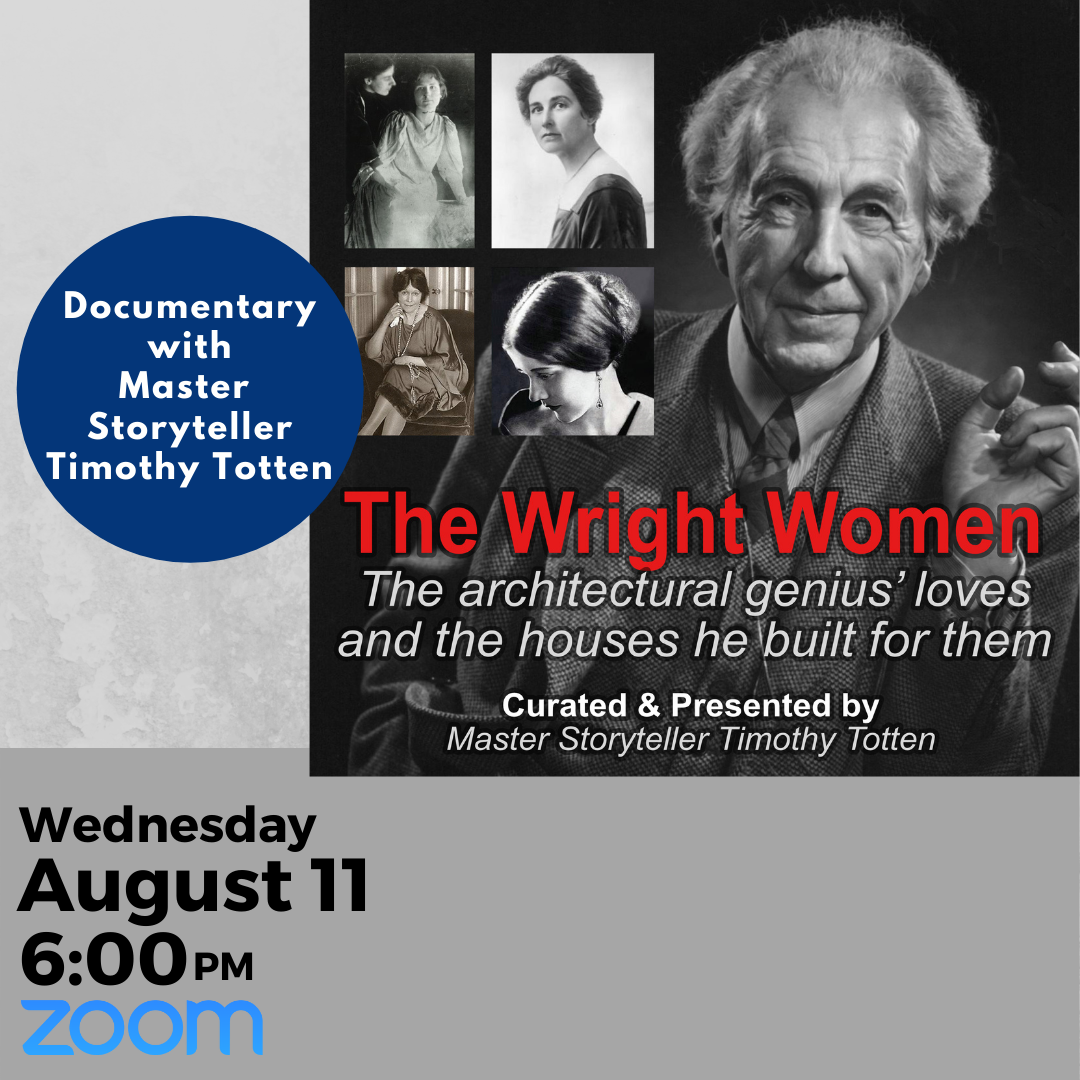 The Wright Women: The Architectural Genius' Loves and the Houses he Built for Them
Master Storyteller Timothy Totten reveals the four love interests that influenced architect Frank Lloyd Wright and details the magnificent homes he built for them. This hour-long presentation features over 100 beautiful photos and dozens of first-hand accounts from those who lived the history. An expert on the life and work of America's most famous architect, Totten brings his 30+ years experience and engaging storytelling style to the talk.
Register for the Zoom link here.