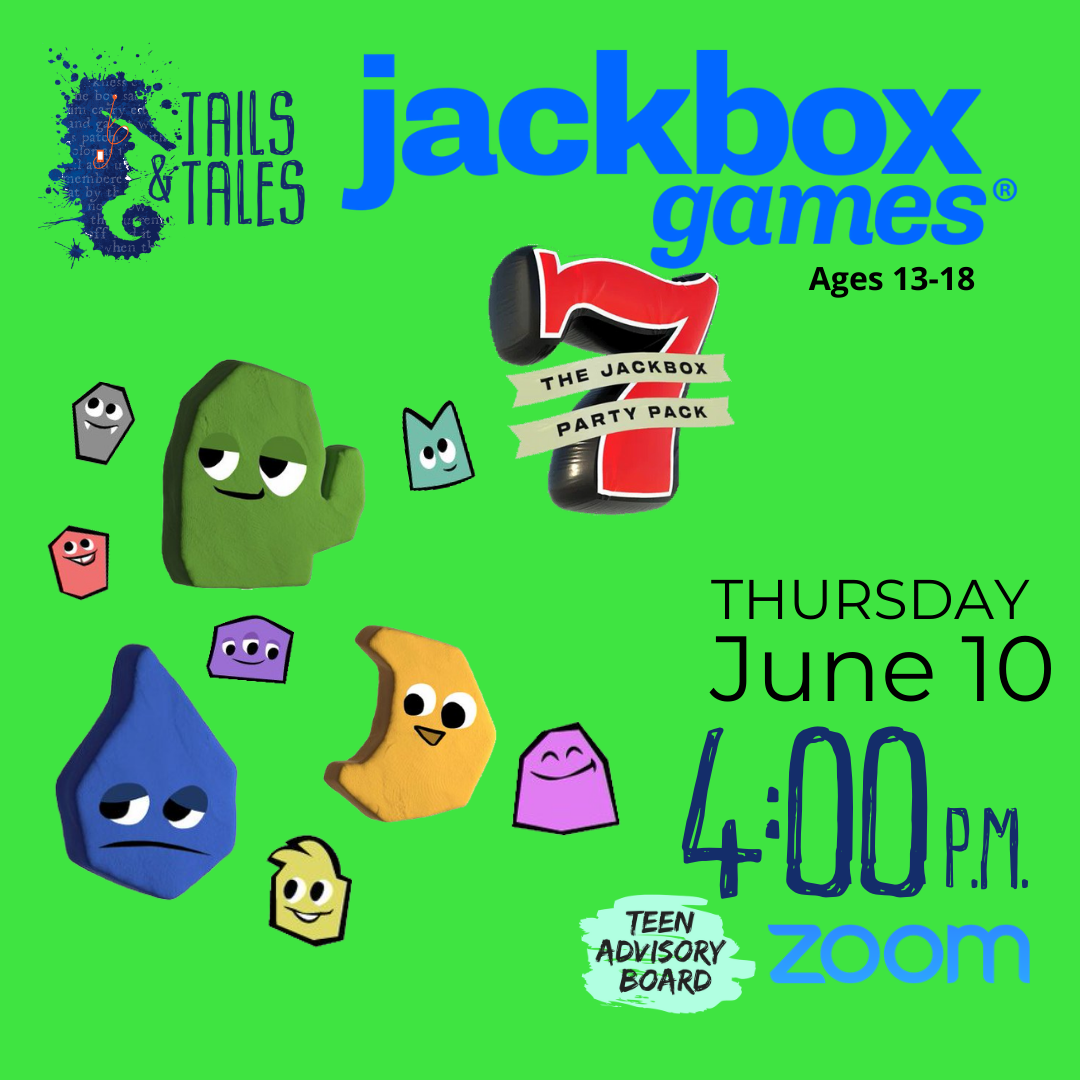 Thursday Teen Hangouts – Jackbox Games
Challenge your friends in this afternoon virtual hang-out!
We will play Jackbox games and draw weird doodles, write the best inside joke, or answer hilarious trivia questions.
To play, each player needs a phone or other web-enabled device to use as their controller.
Login to Zoom and we will share the game codes.
Age 13-18
Program sponsored by the Teen Advisory Board.
Register in for the Zoom link  here.