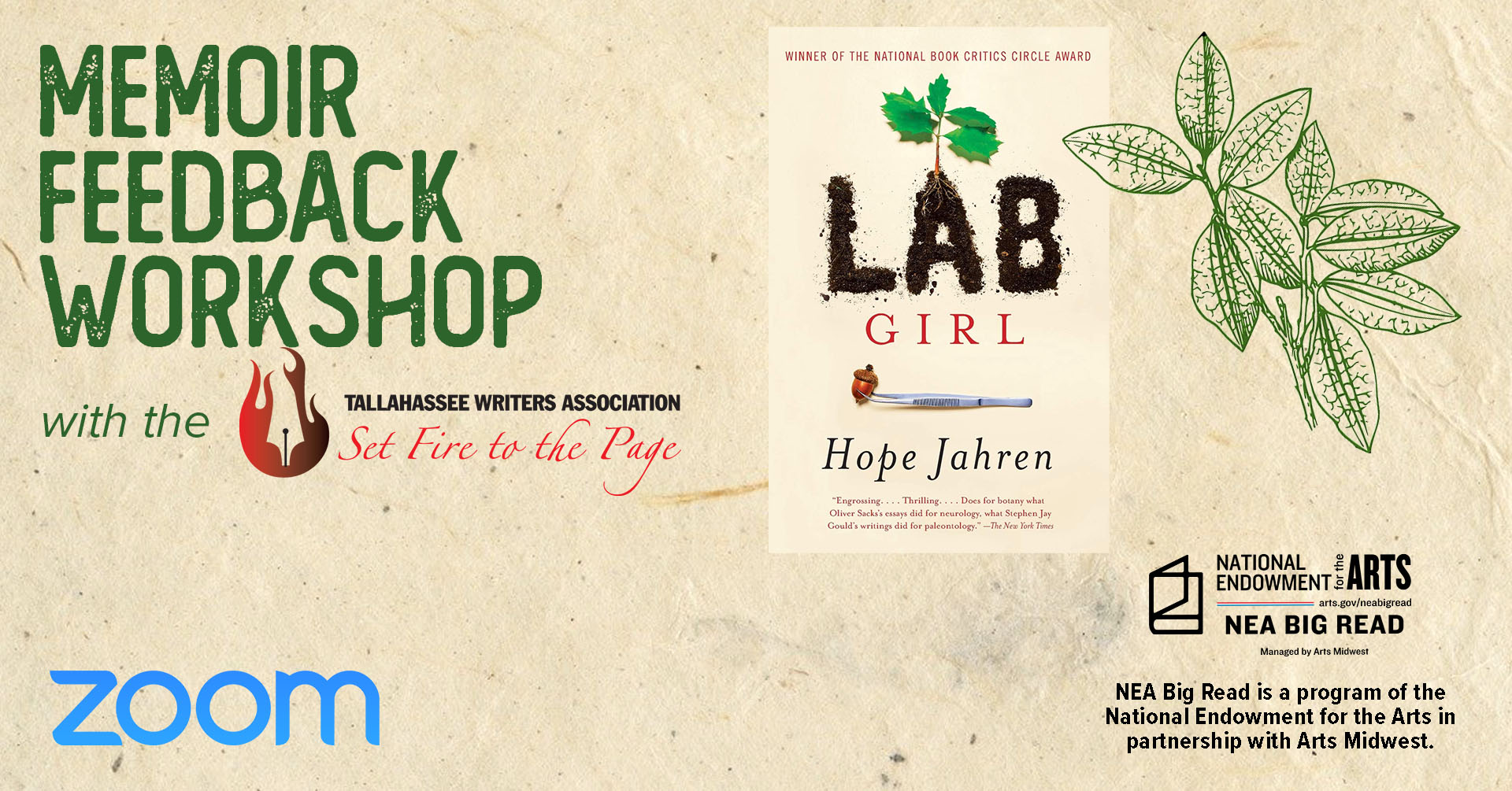 Virtual Memoir Feedback Workshop
Working on your short memoir? Join our feedback session with the Tallahassee Writer's Association. TWA members will offer feedback to help reach your goals and improve your writing with your memoir piece. Register in Zoom for a specific feedback session timeslot.
Register in advance for this meeting: https://zoom.us/meeting/register/tJUof-uoqzIiEtaVH7lmpF-3R-vqoD2mFo6C
Throughout the month of March, submit your poem or short story memoir. Submissions will be considered for a printed publication that will be added to the Leroy Collins Leon County Public Library collection.
Submit your memoir here and view the requirements here: https://tinyurl.com/LCMemoirSubmission
Memoir submission deadline is March 31, 2021.
A part of the NEA Big Read – Leon County. NEA Big Read is a program of the National Endowment for the Arts in partnership with Arts Midwest.