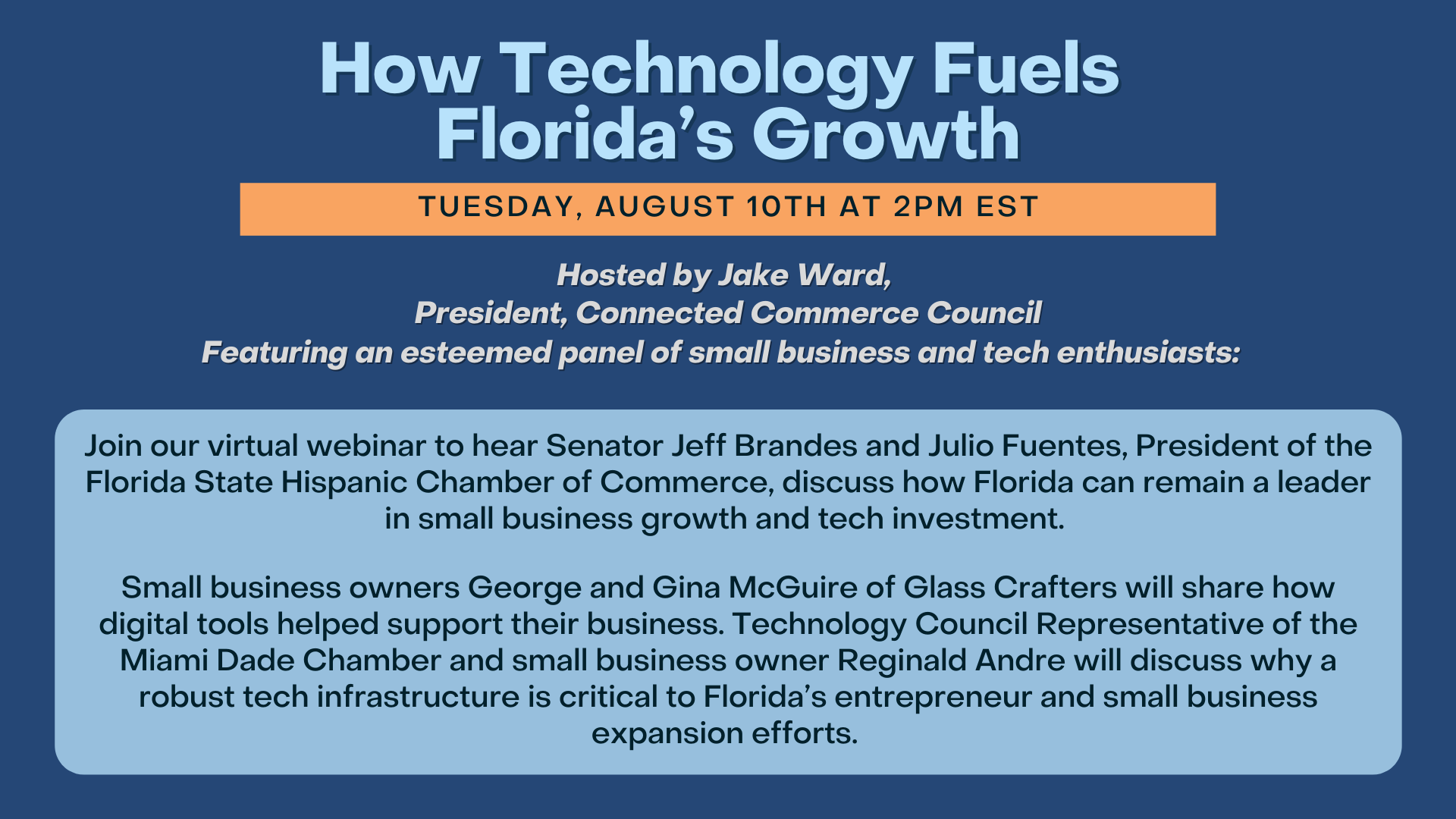 Webinar: How Technology Fuels Florida's Growth Ft. Senator Jeff Brandes
The Connected Commerce Council invites you to join a live, virtual webinar showcasing Florida's growing tech industry and how digital tools empower entrepreneurs and small businesses.
Hosted by Connected Commerce Council President Jake Ward, listeners will hear from Senator Jeff Brandes, a long-time tech and small business ally, as well as small business leader Julio Fuentes, President of the Florida State Hispanic Chamber of Commerce, on how Florida can remain a leader in small business growth and tech investment.
Small business owners George and Gina McGuire of Glass Crafters Stained Glass will share how digital tools helped support their business. Technology Council Representative of the Miami-Dade Chamber and ARK Solvers CEO Reginald Andre will discuss why a robust tech infrastructure is critical to Florida's entrepreneur and small business expansion efforts.
REGISTER HERE:
https://www.eventbrite.com/e/webinar-how-technology-fuels-floridas-growth-ft-senator-jeff-brandes-tickets-163433791871