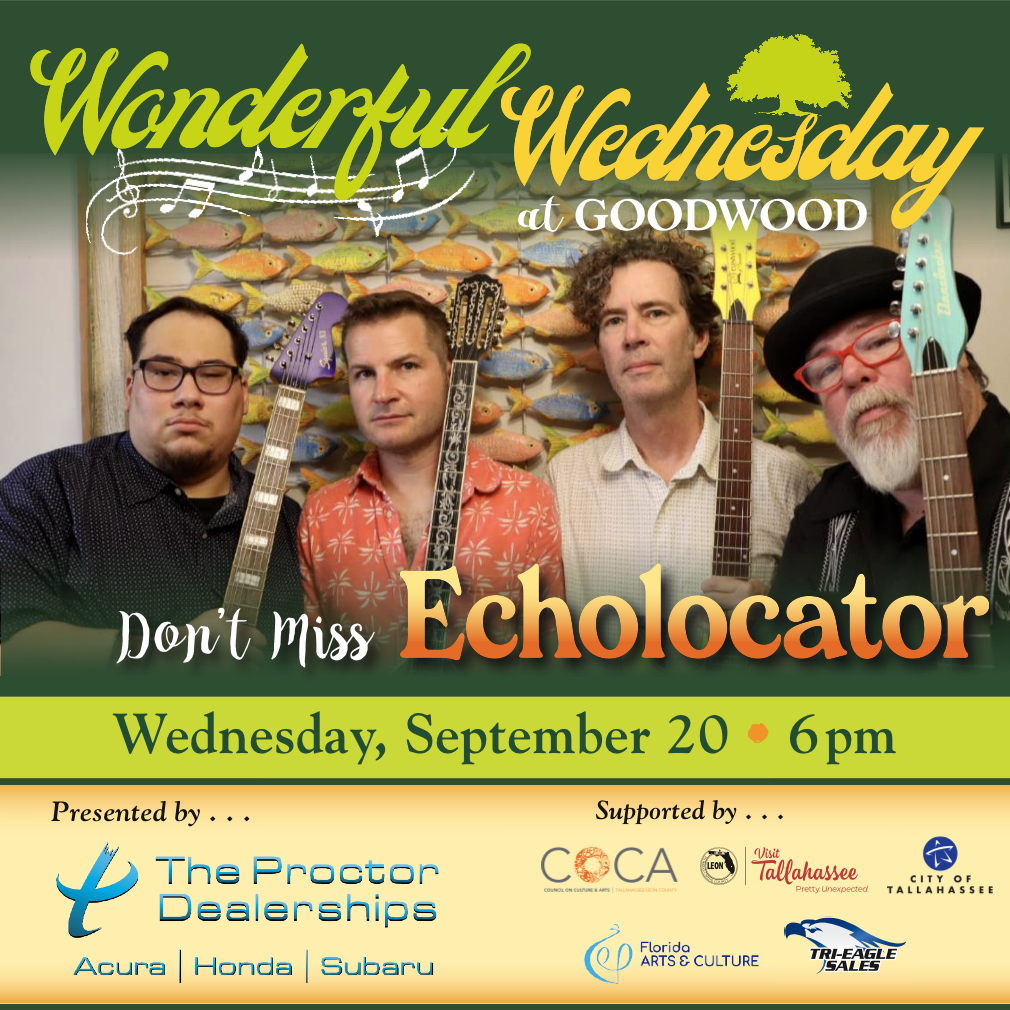 Wonderful Wednesday: Echolocator
After a summer break, Wonderful Wednesday at Goodwood Museum & Gardens is back!
Launching the new year of Wonderful Wednesdays is Echolocator, a local instrumental rock band that plays original tunes inspired by surf rock pioneers, such as Dick Dale ("Miserlou", "Let's Go Tripping", "Hava Nagila"), The Ventures ("Hawaii-5-O", "Wipe Out", "Walk Don't Run"), and the sounds and ethos that have surged its way out of the surf scene.
Echolocator provides a high-energy dance party, with music that makes you feel like you are out in the tropic sun, watching surfers catch waves.
Bring a camp chair, or beach blanket, and enjoy the vibes!
Tropical Eats, Toasty Taiyaki, and The Ark will serve authentic Jamaican food, seafood plates, Japanese fish cakes, salads, sandwiches, and more!
Wines, craft beer, and soft drinks will be available for purchase at Goodwood's concession stand. Please no BYOB or coolers at this event.
This event is presented by The Proctor Dealerships and sponsored in part by Tri-Eagle Sales.
TICKETS AVAILABLE HERE – Tickets are also available at the door. $5 per person.