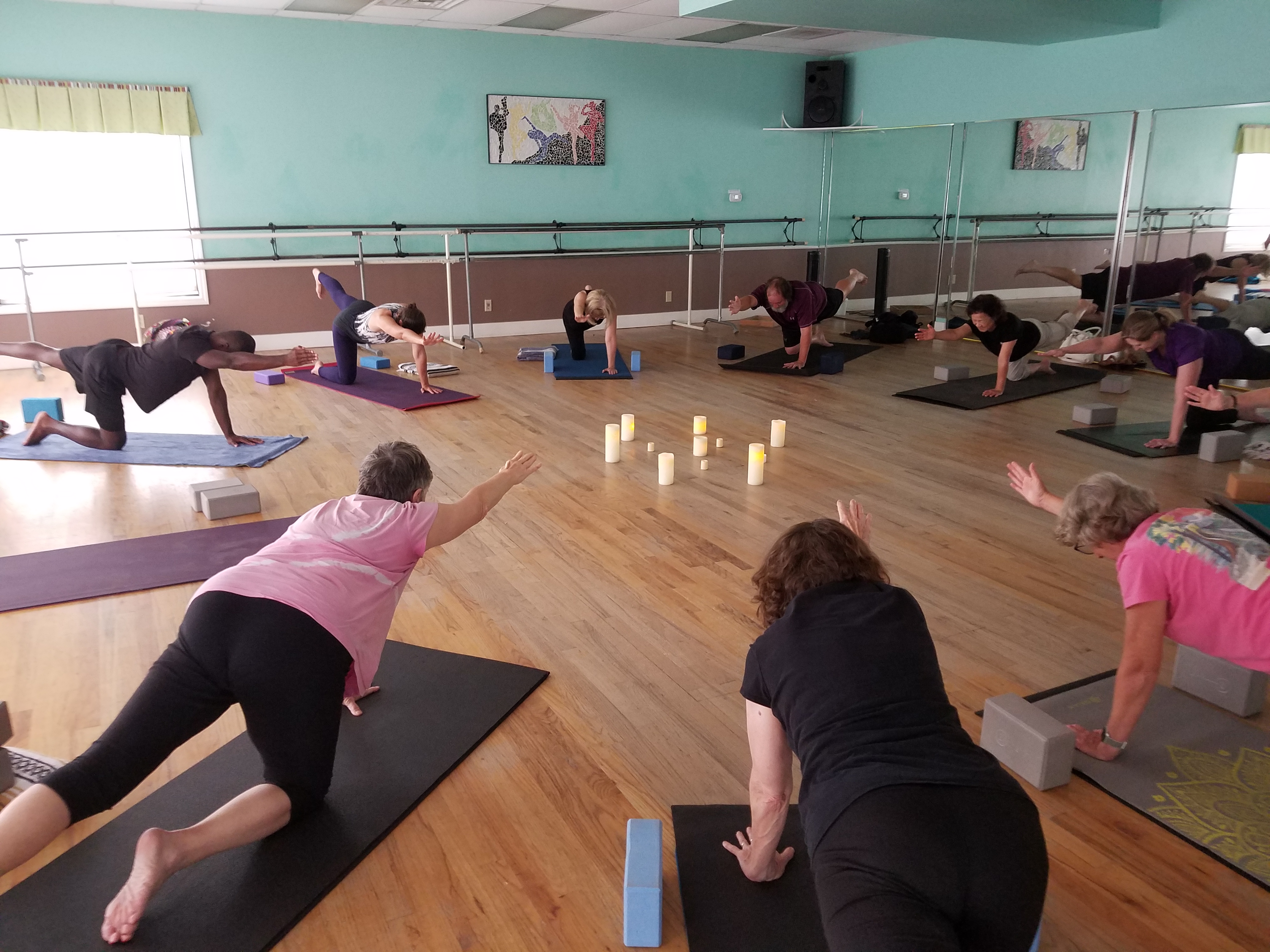 Online Yoga with Paige
Expect a slow-flow, breath-centered practice designed to safely build strength, balance, functional flexibility, and mindfulness, while accommodating the needs of a wide range of ages, abilities, and bodies.
If you're new to yoga, it is a gentle introduction.
For those with experience, you'll find a practice that offers time for increased engagement, precision, and mindfulness.
Whatever your experience level, you can expect a welcoming class.
Classes offered online for the duration of social distancing requirements.
For more information contact:  Yoga with Paige
Hourly Schedule
Tuesday
Thursday