Scott Horsley Lecture and Meet and Greet Opportunity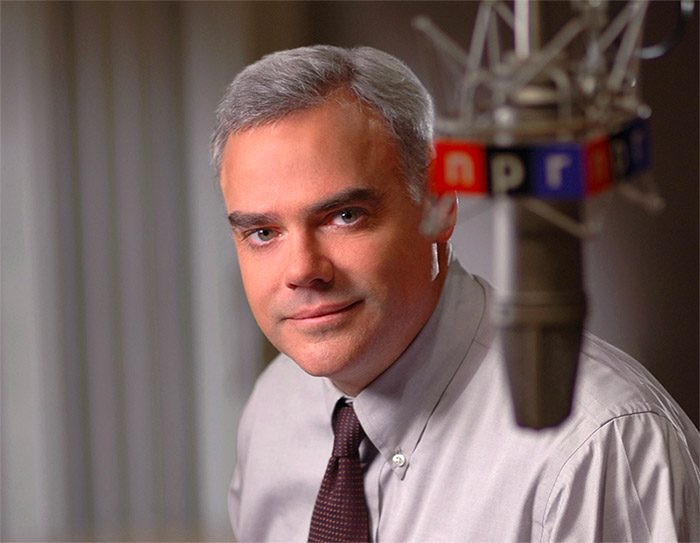 The Florida State University College of Social Sciences and Public Policy Anderson-Ashby Lectureship on Public Policy Journalism presents:
Making Sense of Washington, 140 Characters at a Time
by Scott Horsley, NPR Chief Economics Correspondent

Date and Location
Wednesday, October 2 at noon
FSU College of Law Rotunda, 425 W Jefferson St
Free parking is available in the Civic Center lot across Pensacola St.
This lecture is free and open to the public. WFSU will host a special meet and greet lunch following the lecture.
Are you interested in meeting with Scott Horsley, NPR's Chief Economics Correspondent?
Get your tickets to WFSU's Scott Horsley meet and greet event. Space is limited and advance reservations are required.
Your reservation includes lunch as well as a meet and greet and additional discussion with Scott Horsley. His lunch discussion WILL differ from the noon lecture.
About Scott Horsley
Scott Horsley is NPR's Chief Economics Correspondent. He reports on ups and downs in the national economy as well as fault lines between booming and busting communities.
Horsley spent a decade on the White House beat, covering both the Trump and Obama administrations. Before that, he was a San Diego-based business reporter for NPR, covering fast food, gasoline prices, and the California electricity crunch of 2000. He also reported from the Pentagon during the early phases of the wars in Iraq and Afghanistan.
Before joining NPR in 2001, Horsley worked for NPR Member stations in San Diego and Tampa, as well as commercial radio stations in Boston and Concord, New Hampshire. Horsley began his professional career as a production assistant for NPR's Morning Edition.
Horsley earned a bachelor's degree from Harvard University and an MBA from San Diego State University. He lives in Washington, DC, with his dog, Rosie.