Celebrating WFSU-TV's 60th: Our History and Upcoming Events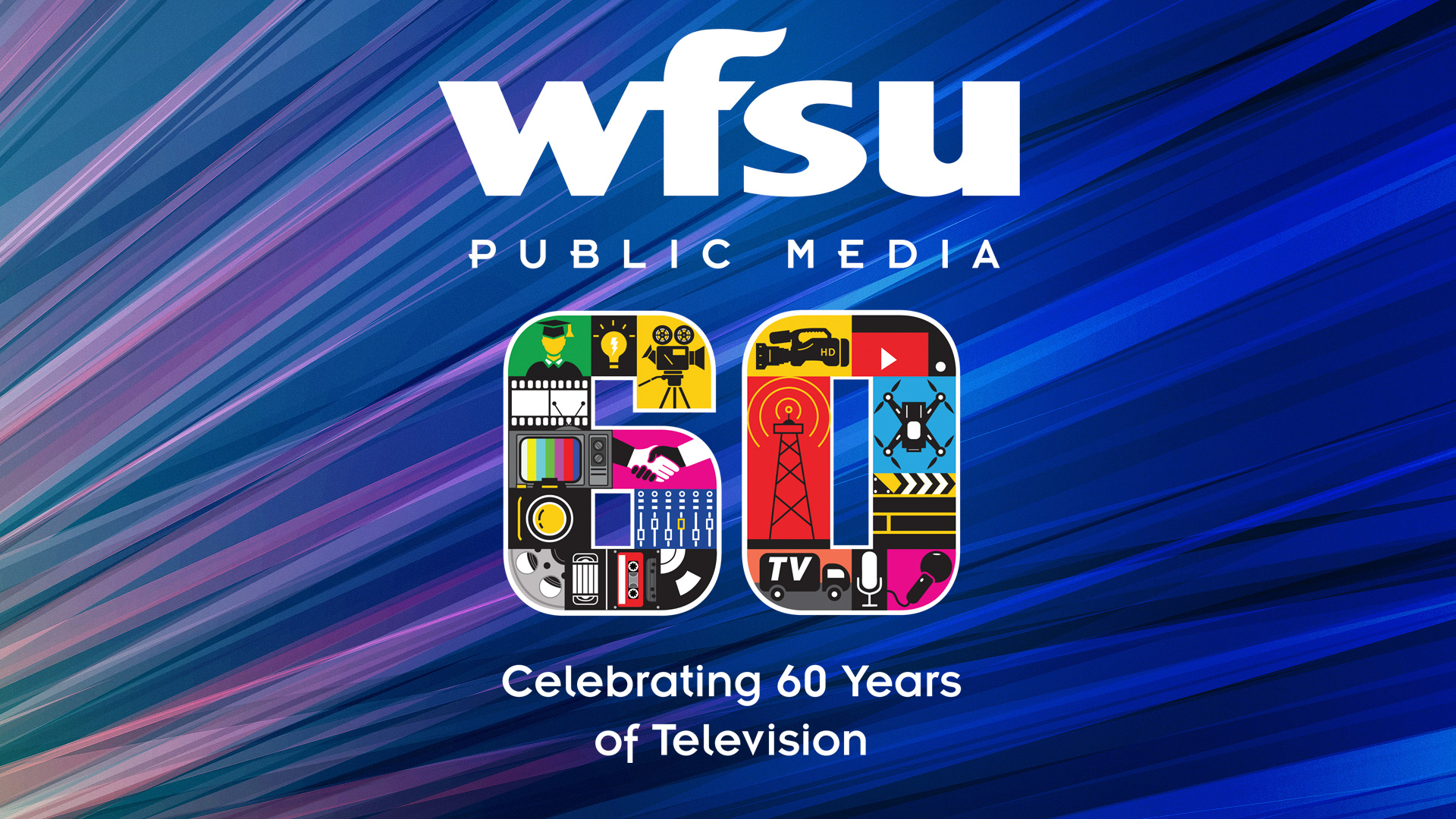 A Brief Look Back
In the mid-1950s, the Florida Legislature worked on a plan to coordinate and create educational television stations throughout the state, including one on the campus of Florida State University. On September 20th, 1960, WFSU-TV began operations in the original west wing of Dodd Hall on FSU's campus, in an area that now houses the Werkmeister Reading Room.
The station's programming expanded by the end of the decade when WFSU become a member station of the newly formed Public Broadcasting Service (PBS). By the mid-70s WFSU-TV was broadcast in full color.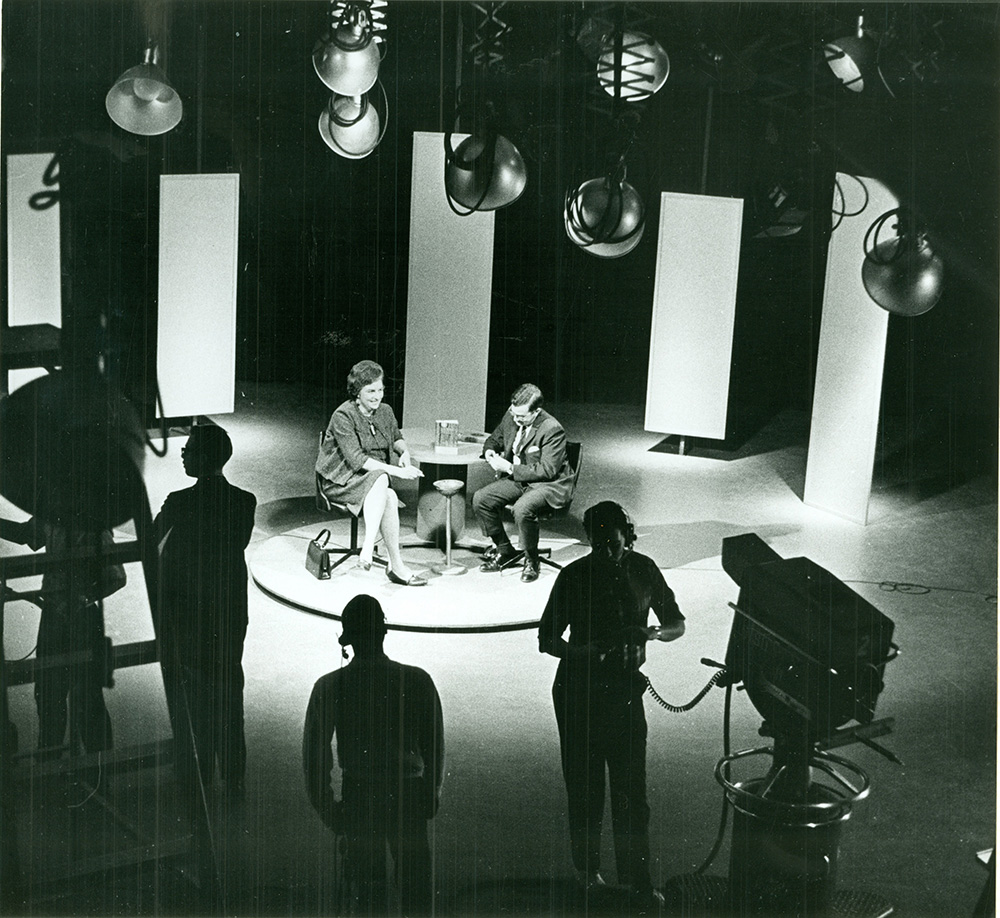 The station continued to grow and in the early 1980s, WFSU television and radio moved to new studios located off of Pottsdamer Road, southwest of the University. The larger studio space became the home to more programs, including the new Body Electric exercise program in 1984, which quickly became a nationally distributed program.
In 1988, WFSU-TV constructed a new transmitter to send its programming to Panama City over the call letters WFSG. In 1995, WFSU-TV added a local cable access channel known as 4fsu. And in 1996, WFSU-TV began a statewide gavel to gavel coverage of the Florida Legislature known as "The Florida Channel".
While children's programming on WFSU goes back to the beginning of the station, in the early 2000's a Ready to Learn grant from the Corporation for Public Broadcasting allowed WFSU to build upon their educational work in the community. Today, workshops and activities with teachers, kids, parents, and families are held regularly at WFSU and in schools across the Big Bend region.
In 2010, WFSU-TV launched an Ecology Blog featruing videos, documentaries, photos and articles about our local environment. Digital technology allows WFSU-TV to have a substantial online presence. Many of our older programs have also found a home online.
To celelbrate our important role in the local communities of North Florida and South Georgia, we are putting together a series of events for 2020. We will be holding three salon gatherings; we will be hosting three sessions for the community to congregate for intellectual discourse over topics important to our area. Scroll down for more info on how to participate in these events.
To learn more about WFSU's work in the community over the last six decades, please read our full article on 60 years of WFSU COMING SOON.
Join WFSU Throughout 2020:
Upcoming Events
Join Us Throughout 2020
In celebration of WFSU-TV's 60th anniversary, we're hosting a series of community discussions around the topics that drive our local coverage.
Salon 1, Climate and North Florida in 60 Years: What Can We Do?
Thursday, April 23, 2020

THIS EVENT HAS BEEN POSTPONED

Salon 2, Women and the Vote: Information coming soon.
Thursday, July 23, 2020
Salon 3, On Education: Information coming soon.
Thursday, November 19, 2020
Gala Event
Thursday, October 29, 2020
Salon 1: Climate Change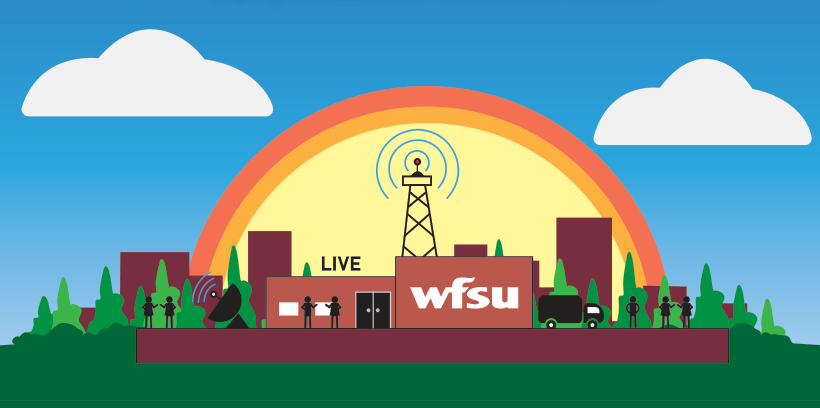 Climate and North Florida in 60 Years: What Can We Do?
Climate change is a reality that is currently affecting communities across the world, and we in Florida are especially vulnerable. Our part of the state is one of natural wealth, with large swaths of protected forests, coasts, and wetlands. In the coming decades, we will watch these ecosystems transform in ways that will undoubtedly touch our daily lives.
WFSU Public Media is hosting a discussion about the natural north Florida of the next 60 years. Authorities on local ecology will describe the changes ahead; and once the scene is set, we'll open up the conversation. Together, business and civic leaders, researchers, educators, and concerned citizens will explore what these changes mean to our community. And after we identify the challenges, we'll look to what we can all do.
Tonight is not about looking towards a gloomy future. Our goal is to leave this discussion with at least one action we can take to improve our 60-year outlook. What will make our natural resources more resilient? What can we do to reduce our impacts globally and locally? These are questions we can only answer together.
The Salon Format
Rather than a panel discussion with a question and answer period, we want to have an open discussion of ideas. The format is based on French salons of the Enlightenment in the 1700s. Here, men and women from all walks of life discussed weighty issues in a civil, organized gathering.
Our moderators will guide the discussion, moving us gently towards our goal of identifying positive action. The audience will consist of invited guests of varied backgrounds and areas of expertise. We will also have a significant number of seats for the general public.
We want as many people as possible to have a voice in this discussion. And the exchange of ideas won't end when people leave the studio that night. The conversation will continue on the WFSU Ecology Blog through new stories and comment threads.
Climate and North Florida in 60 Years: What Can We Do?
Thursday, April 23 at 6:30 pm - THIS EVENT HAS BEEN POSTPONED
WFSU Public Media
1600 Red Barber Plaza
Tallahassee, FL 32310

Contact Rob Diaz de Villegas for more information:
rdiazdevillegas@fsu.edu