The Fully Automatic Fun Hat / Creatures of the Night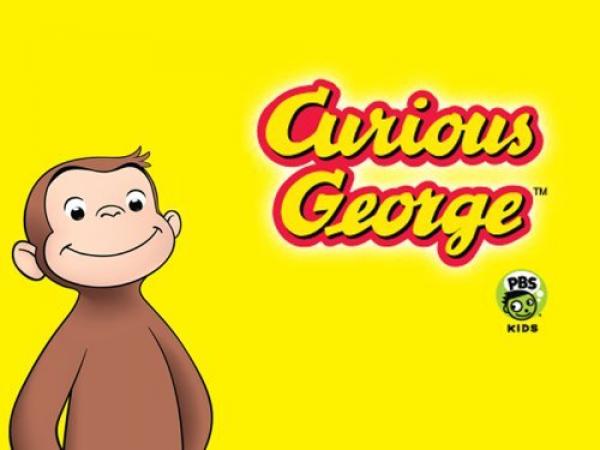 Episode #211 / Length: 29 minutes
The Fully Automatic Fun Hat: George wants to have a hat as fun as the Man with the Yellow Hat's yellow hat. But picking the right headgear is hard, and no one seems to recognize him in a fedora or Bavarian fishing hat. After a day of unsuccessful hat shopping George takes matters into his own hands and makes a super hat from craft supplies and toys right at home. Using levers, pop-up techniques and some trial and error, George engineers the Ultimate Yellow Monkey Fun Hat - fully equipped with food dispenser, prop launcher, and animal inflator. But what will happen when the Man accidentally wears the monkey hat at his big presentation? EDUCATIONAL OBJECTIVE: To show that everyone can design solutions to a problem, and that design is a creative process. Creatures of the Night: George thought it was odd that all the food was gone from the bird feeder in a single night. Who or what is eating it all? Could the small animal tracks be a clue? Determined to solve the mystery George stays up all night and finds a baby possum who has lost his family. The two set off on a night journey to find the possum's home and meet some other nocturnal animals (and some very tired "day animals"!) on the way. And because their night shadows strike a scary resemblance to the legendary Lake Creature of Lake Wannasink Lake - whose tale Mr. Quint is broadcasting to the entire town on this same night - the furry twosome cause quite a stir. EDUCATIONAL OBJECTIVE: To illustrate some nocturnal animals, in contrast to diurnal, and their habits, specifically opossums. To show some specific characteristics of opossums; how and where they live, what they eat, some sounds and behaviors, defense mechanisms, and their relationships to some other animals.
Scheduled Broadcast Times
There are no upcoming showings of this program.