The Three Bears Problem / The Giant Problem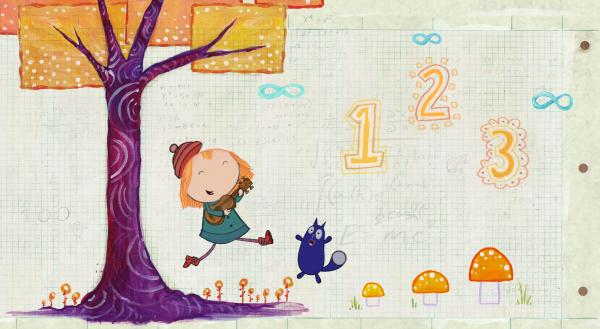 Episode #104 / Length: 29 minutes
The Three Bears Problem - Fairytale Land. Peg and Cat bring the Three Bears, the Three Little Pigs, and the Three Billy Goats Gruff together to form a super group: "The Electric Eleven." Primary Content: Adding 1; Secondary Content: Counting to 11. The Giant Problem - Giant Land. Peg and Cat must attempt a great escape when they think the Giants want to eat them and their 8 fairy tale friends for lunch. Primary Content: Combinations that add up to 10; Secondary Content: Circle.
Scheduled Broadcast Times
There are no upcoming showings of this program.