The Dinosaur Problem / The Beethoven Problem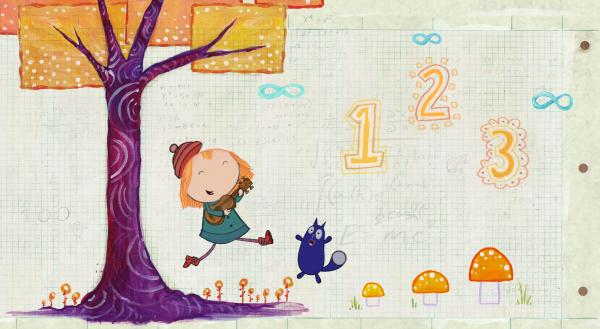 Episode #108 / Length: 29 minutes
The Dinosaur Problem - Prehistoric Valley. When Peg and Cat get lost riding dinosaurs through a prehistoric forest, they use a diagram to find their way to safety before the Baby T-Rex catches up to them. Primary Content: Following diagrams; Secondary Content: Patterns. The Beethoven Problem - Vienna, circa 1800. When Peg and Cat are helping their pal Ludwig Van Beethoven write a symphony, Cat laughs in a certain pattern that gives Beethoven a great idea. Primary Content: Patterns; Secondary Content: Ordinal Numbers.
Scheduled Broadcast Times
There are no upcoming showings of this program.